Winfred Yavi switched her nationality from Kenya to Bahrain in 2017 and she does not even have an ounce of regret.
Reigning World 3000m Steeplechase champion Winfred Yavi changed her nationality from Kenya to Bahrain back in 2017 and she has never regretted making that decision.
The 23-year-old revealed that she faced backlash after making that decision but there were better opportunities in place for her and she had to go for them.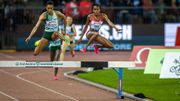 The Kenyan-born Bahraini has beaten Beatrice Chepkoech in all their races in 2023.
She disclosed that she does not have any regrets because she has been able to accomplish a lot after making that decision.
"No…I don't regret it. I have been working hard and praying hard and I have seen that there is a very good opportunity there," Yavi said as per Eve Mungai Media.
Yavi has enjoyed a stellar season in 2023 and she will definitely be looking to extend the winning streak to 2024.
She opened her season at the 79th Elgoibar Juan Muguerza Cross-Country where she finished third before proceeding to the Arab Cross-Country Championships where she reigned supreme.
She extended her winning streak to the Diamond League Meeting in Doha, Qatar before competing in the 1500m race at the Kip Keino Classic.
Yavi then went ahead to compete at the Diamond League Meeting in Florence, Italy, where she finished a disappointing 11th and did not lose any race after that.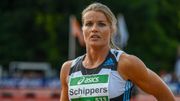 In a lengthy post on her Instagram page, Dafne Schippers announced that she was retiring from the track.
She was in action at the Arab Games before reigning supreme at the World Championships in Budapest, Hungary. Yavi then won the Diamond League Meeting in Zurich before dominating at the Prefontaine Classic, the final Diamond League Meeting.
She will be closing her season at the Arab Games where she also hopes to make a mark.
Courtesy of her wins, Yavi has managed to make more than Ksh 10 million and her country, Bahrain, has also awarded her handsomely for her hard work.