World Athletics has disclosed the prize money scheme for the 2024 World Athletics Indoor Tour.
World Athletics has announced that the 2024 World Athletics Indoor Tour will feature the first Gold-level meeting in Asia on a packed calendar with more than 50 meetings across all levels.
With a few months left until the first Gold level action of the season, meetings spread across 20 countries in Europe, North America, and Asia have been announced and the scoring disciplines confirmed.
The scoring disciplines on the World Athletics Indoor Tour rotate each year. For 2024 the Gold level scoring disciplines will be: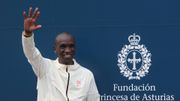 Eliud Kipchoge has revealed what the future looks like for him as he builds his career.
Women: 400m, 1500m, 60m hurdles, high jump, long jump
Men: 60m, 800m, 3000m/5000m, pole vault, triple jump, shot put
Follow the Pulse Sports Kenya WhatsApp Channel for more news.
Each athlete's best three results will count towards their overall point score. The athlete with the most points in each scoring discipline at the end of the tour will be declared the winner and will be awarded a Ksh 1,504,500 bonus. They will also be offered a wild card entry for the World Athletics Indoor Championships Glasgow 24.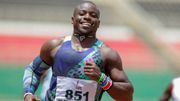 Ferdinand Omanyala has responded to fans who expressed worry about him running a total of 39 races in 2023.
Each Gold meeting will offer at least Ksh 1,053,150 in prize money for each individual discipline on the programme, including Ksh 451,350 to the winner.
Silver meetings in the expanded tour will award at least Ksh 4,513,500 (at least Ksh 601,800 per discipline and respecting gender equality) and Bronze meetings will offer at least Ksh 1,805,400 (at least Ksh 376,125 per discipline and respecting gender equality).
The tour started with seven meetings in 2020 but it has now expanded and for the second season in a row, it features more than 50 meetings. The indoor tour will begin on December 29 in Pamplona, Spain, and will end on February 24, in Rouen, France.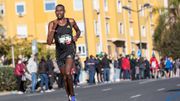 The Tanzanian ace failed to finish the race at the Sydney Marathon and he will be searching for redemption in the streets of Valencia.
The series will feature seven Gold-level meetings, starting on January 27 in Astana, Kazakhstan, and will culminate in Madrid on February 23.
2024 World Athletics Indoor Tour Gold calendar
27 Jan – Astana Indoor Meet for Amin Tuyakov Prizes, Astana, Kazakhstan
30 Jan – Czech Indoor Gala, Ostrava, Czech Republic
4 Feb – New Balance Indoor Grand Prix, Boston, USA
6 Feb – ORLEN Copernicus Cup, Torun, Poland
10 Feb – Meeting Hauts-de-France Pas-de-Calais 'Trophée EDF', Lievin, France
11 Feb – Millrose Games, New York, USA
23 Feb – World Indoor Tour Gold Madrid 2024, Madrid, Spain