Jesus missed the Community Shield triumph as well as the opening Premier League matches.
Arsenal Head coach Mikel Arteta revealed that Gabriel Jesus is available for selection for Saturday's game against Fulham after recovering from minor knee surgery.
As reported by Arsenal, the Brazilian missed the Community Shield triumph as well as the opening Premier League matches against Nottingham Forest and Crystal Palace, but he returned to training this week.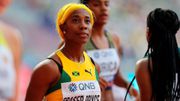 She is mostly seen running in yellow and orange colored wigs and that is mostly her signature look since she started competing.
During a pre-match press conference, Arteta revealed that he feels like Jesus is ready for his first competitive minutes of the campaign.
"We're really happy. Obviously, it was a big blow for him after the pre-season that he had to have another surgery, but he's looking really sharp and trained the full week really well, so he's ready to go. Let's see! It's very good news," he said.
The tactician also added that there were no other issues within the squad, meaning only Jurrien Timber and Mohamed Elneny are the only injured players still in the treatment room, while Oleksandr Zinchenko could also get his first minutes of the season alongside Jesus with a hole left in our defense following Takehiro Tomiyasu's suspension.
He added that he has an idea of the numbers but there are a lot of things that he cannot control like injuries.
"It's true that we have a lot in that department and it's something that we haven't had in previous years. We have used different players in the backline for certain moments.
It's really important, especially for the players and everybody needs to have clarity in their roles, where they are playing, and obviously their families as well," he said.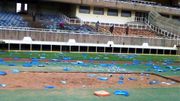 Hooligans in Uganda now face up to 10 years in jail while sellers of counterfeit sports merchandise risk five years in prison if found guilty
He added that they need clarity in the number of numbers that they are going to have, and who can do what, but until the window is shut, he added that it is still a bit strange to be competing already in different competitions and the window is still open, but we have to deal with that, it's happened for a long time and we are used to it.