In his marathon debut, Vincent Kipkemboi finished second in a Personal Best time behind Eliud Kipchoge at Sunday's Berlin Marathon.
Vincent Kipkemboi became the talk of town after finishing second behind Eliud Kipchoge at Sunday's Berlin Marathon.
Kipkemboi was Kipchoge's close challenger in the marathon and one thing that struck the fans all over the world was that he was just but a debutant.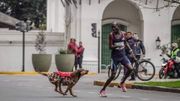 Robert Kimutai Ngeno went into the race with ambitious goals which were halted by a dog.
As Kipchoge clocked 2:02:42 to win the race, Kipkemboi clocked a Personal Best time of 2:03:13 to finish second. He entered the race without much hype but left the streets of Berlin having made a name for himself.
The 24-year-old, however, did not have any plans to dethrone Kipchoge since he was just eyeing a great race.
Speaking to Flo Track, he said: "When I was at the 30km mark, I was a bit tired but I decided to push myself extra hard. At the 33km mark, my body had picked up and that's when I decided to keep going.
"On Sunday, I was not going to run against anyone (including Eliud Kipchoge) …I just wanted to run a good time and that's what I achieved."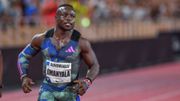 The sprint sensation will be gracing the Omanyala Tennis 10's happening on Saturday at the Nairobi Club.
The Kenyan is definitely the next big thing when it comes to the marathon owing to how he displayed class to floor some of the other bigwigs.
He opened his season at the Lisboa Half Marathon before dominating at the 10km Port Gentil. He then competed at the Istanbul Half Marathon where he finished fifth before showcasing class in the streets of Berlin.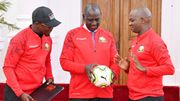 President Ruto celebrates Kenya, Uganda, and Tanzania's 2027 AFCON hosting win, pledging a 'world-class event' amid historic football achievement.
He started his professional career on the track in 2017 and has never looked back since then.