The youngster aims for victory as he remains the sole representative after teammates' elimination.
The 2021 World U20 800m champion, Emmanuel Wanyonyi on Thursday night surged through the heats and into the two-lap race final of the World Athletics Championships in Budapest, Hungary.
Amidst a sea of global competitors, the 19-year-old Kenyan remains a standout, securing his spot in the finals with an unbeaten record this season and a blazingly fast time of 1:43.83 in the semi-finals.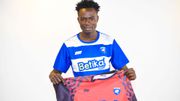 Leopards have added quality and depth to their side with ex-Nzoia players Munyendo, Bakari, and Katasi among those who have arrived at the Den with great promise.
The young sensation's victory lap was shared with Spain's Adrian Ben, who achieved a commendable personal best of 1:43.92 claiming the second spot.
However, the journey to the final was not without its share of disappointments as the other medal hopeful for the nation, Kipngetich Nge'no, finished in a distant eighth place with a time of 1:45.56.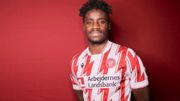 The Harambee Stars midfielder was an 80th-minute substitute as they went on to collect all three points in the encounter.
"After seeing I was the only Kenyan left behind, I had to give my all to bring glory to Kenya," expressed Wanyonyi.
His compatriots' exit came after that of defending champion Emmanuel Korir and Ferguson Rotich who both exited the competition during the heats.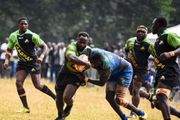 The Sugar Millers and the Bankers appear favourites to claim the National Sevens Circuit title but will have to up their performance in Eldoret to fend off rivals
Rotich blamed a muscle pull for his predicaments while Korir attributed his early exit from his specialty to a persistent calf injury.
This will be Wanyonyi's second appearance at the World Championships, with his previous experience culminating in a fourth-place finish last year in Oregon, United States of America.