The club has taken a bold and unconventional step to safeguard their tactics and strategies from prying eyes, suspending all their online social media and website.
Malawian giants Nyasa Big Bullets FC,where talented Kenyan defender Clyde Senaji plies his trade, have made a surprising yet calculated move by temporarily suspending its Facebook, Twitter, and website pages.
The decision comes in the wake of growing concerns that rival teams may attempt to glean sensitive information from the club's online presence.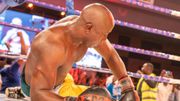 'Mtu Kazi' claims that witchcraft was at play in the defeat against Golola in Mwanza.
According to Malawian publication Zodiak Online, by suspending the social media pages, the Big Bullets management aims to deprive FC Dragon of any chance to spy on their preparations and strategies for the crucial fixture.
"When approached for comment on the unusual move, the team manager, Albert Chigoga, urged patience from the media, stating that the club would issue a comprehensive statement explaining their reasoning behind the suspension in due course," the publication stated.
Big Bullets has a strong presence in the CAF Champions League, making appearances in the knockout stage for the past four years.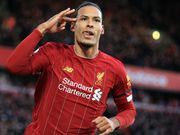 Van Dijk is expected to be named Liverpool captain by Jurgen Klopp.
However, the team has faced tough competition, narrowly missing out on advancing further in each instance. In 2019, they were defeated by Kenyan giants Gor Mahia, followed by a loss to FC Platinum of Zimbabwe in 2020.
In 2021, they faced a tough challenge from AmaZulu of South Africa, and last year saw them fall short against Simba Sporting Club of Tanzania.
The upcoming showdown with FC Dragon presents an opportunity for the Malawian giants to break the pattern of past disappointments and progress deeper into the tournament.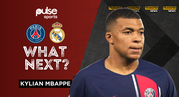 Madrid have long been touted as Mbappe's new destination after he made it clear he had no plans to extend his stay at PSG beyond 2024.
Key to their success will be the performance of Kenyan defender Clyde Senaji, who has been an instrumental part of the team's defense since joining the club.
Senaji's skillful defending, agility, and ability to read the game have made him a fan favorite, and his presence on the field often bolsters the team's overall performance.
His impressive track record and experience in regional and continental competitions will undoubtedly be crucial for Nyasa Big Bullets FC as they seek to secure a favorable result against their Equatorial Guinean opponents.