Van Dijk is expected to be named Liverpool captain by Jurgen Klopp.
Liverpool defender Virgil van Dijk has revealed that it would be "a huge honor" if he is confirmed as the club's new captain as Jurgen Klopp seeks to move the club on from the stewardship of Jordan Henderson.
The Dutch centre-back is expected to be handed the armband on a permanent basis following Jordan Henderson's move to Saudi outfit Al Ettifaq.
"The captaincy has not been announced yet so I can't say much about it," Van Dijk said ahead of a friendly match against Leicester in Singapore , "But obviously I've captained the side multiple times already over the last couple of years and it's always a proud moment," he added.
" We will see what the future brings but it would be a huge honor to captain the side.
In recent years, players like Trent Alexander Arnold have become increasingly influential to the fortunes of the side, and Van Dijk believes they are ready to take more responsibility.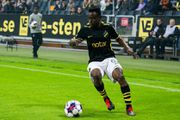 Ouma has been linked with moves to several European clubs, including Atalanta, Wolfsburd, Crystal Palace and an unnamed club in France.
"I definitely see players who can become leaders of the team. We have a lot of players who can and have to take responsibility. I'm confident that will happen. Those names who left us were very important for us with their experience and quality. Now others have to step up."
Klopp has already made it clear that he has reached a decision on the captaincy, but he will let the public know later.
"I already know my decision (on the captaincy) but I have to tell the players first before I speak in public about it.
"I didn't expect to have that situation a few weeks ago. It all happened pretty quickly.
"It's a big change for us. Big characters left the club this summer. But things have to change at some point. Now we have to use it. The boys understand this situation."
Liverpool have lost two key members of their leadership group, as vice-captain James Milner also left this summer.
Klopp's leadership group has been reduced from six to four with Van Dijk joined by Trent Alexander-Arnold, Andy Robertson and Alisson. However, the manager insists others are ready to take on more responsibility.
"It's not that the team was only led by Millie and Hendo. They were important characters absolutely but without the others, it wouldn't have worked out," Klopp added.
"Nobody has to be the next James Milner or the next Jordan Henderson, they can just be themselves. That gives us a real chance for a new and fresh development. That's what you need whenever you have big changes. First people want changes and then you have the changes and everyone is worrying about the changes.
"When you make proper changes you never know beforehand if it will work out but we are really optimistic about it. We are excited as well. The main impression I get in all the sessions so far is that the boys are really up to it. They really mean business. I like it a lot."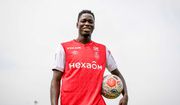 The 26-year-old Kenyan international has joined the Will Still-coached side from Gent on a five-year contract
Klopp says the relationship between him and Henderson "Grew over the years", but the club have to move on from him.
"It's not about that. The relationship between Hendo and me grew over eight years.
"He knew the situation — that we wanted to keep him, but if he wanted to leave there was no reason why we should throw any rocks and stones in the way. It was full of respect.
"It wasn't about me convincing him. It was about me reacting to what was happening. That's how I understood my role.
"When you see the video the boys made for him. When you watch that you know everything about the man. Everyone would wish their friends spoke like that when you leave somewhere. He's not here anymore. Jordan will miss us and we will miss him. But we have to go on and we will."
On Henderson's departure, Van Dijk said: "He is going to be a big miss for us, as a player and definitely as a leader. He is someone who has been so important for us in our success over the last years. But that's part of football, players come and go, and others have to step up now and that's the reality."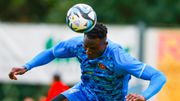 The Harambee Stars captain continued his fine form as he builds steam ahead of the new campaign.