The FKF Premier League side grieves the loss of loyal supporter who was a constant presence in the stands, never missing a 'single match'.
Tragedy has struck the football community as Football Kenya Federation Premier League (FKFPL) side Shabana FC mourns the loss of one of its most dedicated fans, Duke Mokua Makoyo.
Fondly remembered for his unwavering loyalty and fervent cheers, Makoyo's sudden passing on Wednesday has left the entire sports community mourning and seeking answers about the circumstances of his death.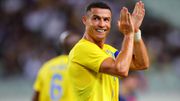 Cristiano Ronaldo's vibrant Saudi folk dance celebration after scoring two penalties adds cultural charm to Al-Nassr's triumphant win.
Details surrounding the demise of Duke Mokua Makoyo remain shrouded in mystery, intensifying the sense of loss that has swept through Shabana and its supporters.
Known for his vibrant presence at every match, Makoyo was a true embodiment of devotion, rarely ever missing a game and consistently boosting the spirits of the team players with his infectious enthusiasm from the stands.
Shabana, through an official statement, expressed their deep sadness and extended their sympathies to Makoyo's family and the broader Bosamaro community.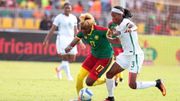 Kenya yet to start preparations for prestigious tournament qualification.
The club's message read, "Our heartfelt condolences to Mwamakoyo family and Bosamaro at large, our prayers are with you. Sisi ni wake Mungu na kwake tutarejea. Pumzika kwa amani Duke Mokua Makoyo (We belong to God and to him we will return. Rest in peace Duke Mokua Makoyo)."
His absence will undoubtedly be felt in the chants and cheers that once reverberated throughout the stadium, spurring the players on to achieve greater heights.
The football community and fans alike are grappling with the suddenness of Makoyo's departure, and social media has become a platform for sharing memories and offering condolences.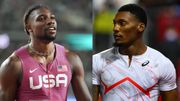 Kerley failed to reach the final of 100m in Budapest and consequently lost his title to Lyles.
Supporters from rival teams joined in commemorating Makoyo's undying passion for the sport, emphasizing the unity that sports can inspire, regardless of team allegiances.
Meanwhile, the recent match between Shabana FC and Muranga Seal carried a bittersweet note, as the team navigated the field without their most fervent supporter.
The match ended in a 1-0 defeat for Shabana, serving as a reminder of the challenges the team faces on the pitch