Cristiano Ronaldo's vibrant Saudi folk dance celebration after scoring two penalties adds cultural charm to Al-Nassr's triumphant win.
Cristiano Ronaldo wowed fans and onlookers alike by incorporating a traditional Saudi folk dance into his celebration in Al-Nassr's 4-0 triumph over Al-Shabab last night.
The former Manchester United icon's infectious energy and stellar performance lit up the Saudi Pro League encounter, leaving spectators in awe.
With the season underway, Al-Nassr had experienced a somewhat lackluster start, accruing just three points from their initial trio of matches.
However, their fortunes took a dramatic upturn as they secured a commanding 4-0 victory, much to the delight of their talismanic 38-year-old striker. Ronaldo's brilliance was on full display, reminding everyone of his enduring prowess on the field.
Ronaldo had recently expressed his frustration over what he perceived as his team being unjustly denied three clear penalties.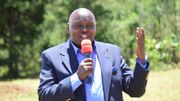 Senator Cherargei criticizes CS Namwamba for athlete reception lapse and alleges unaccounted allowances, urges transparency in sports management.
Yet, in a fascinating twist of fate, the tables turned as Al-Nassr were awarded not one, not two, but three penalty kicks during the match. Seizing the opportunity, Ronaldo converted the first two spot kicks with characteristic finesse.
What truly stole the show, however, was Ronaldo's unique and culturally resonant celebration. After one of his successful penalty strikes, the Portuguese sensation seamlessly transitioned into a traditional Saudi dance, known as an ardah.
The ardah, accompanied by rhythmic drumming, typically features two rows of men wielding swords, encapsulating the rich heritage and spirit of Saudi Arabia.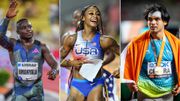 If Usain Bolt would not have been retired, then he would have been the most followed athlete since he has 13.3 million followers
Observers on social media were quick to point out the homage, with fans in Saudi Arabia expressing their joy and amazement at witnessing Ronaldo embrace this cherished tradition.
In the midst of the excitement, one exuberant fan took to Twitter, exclaiming, "On my life if I ever see Messi celebrating a Penalty like this in some 110th ranked league I'll switch sports,"
Others echoed this sentiment, with one stating, "That's Arabic dance on display."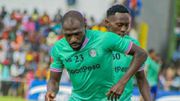 The departing coach achieved significant milestones, including a top-four finish and reaching the second qualifying round of the CAF Confederation Cup.
Despite having an opportunity to secure a personal hat-trick when Al-Nassr were awarded a third penalty, Ronaldo displayed his sportsmanship by selflessly passing the ball to his teammate, Abdulrahman Ghareeb.
Unfortunately, luck was not on Ghareeb's side as his penalty struck the post. Nevertheless, with Ronaldo's double and additional goals from Sadio Mane and Sultan Al-Ghannam, the victory was secured, firmly solidifying Al-Nassr's dominance on the field that day.