Kerley failed to reach the final of 100m in Budapest and consequently lost his title to Lyles.
Before the World Championships in Budapest, Hungary, Noah Lyles and Fred Kerley got involved in an online altercation regarding who was going to carry the day in the 100m.
Lyles, the reigning double World champion, even went ahead to make some comments during a pre-race conference attacking Kerley, who was going into the competition as the defending champion.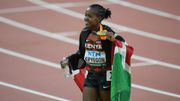 Kipyegon showed once again how lucrative athletics can get after seeing her bank balance swell big time in a span of three months
Kerley had made his intentions clear and noted that he was going for nothing less but a win since he was a champion but Lyles did not think so. He replied to Kerley saying: "That's what they always say until they get beaten."
Lyles went ahead to clinch the 100m world title while Kerley was unfortunately knocked out in the semifinal after he finished third in his Heat.
As the athletes now prepare for next year's Paris Olympic Games, Lyles is aware that fans might be waiting for Kerley to return for revenge and the American will not be shocked.
During an interview with Citius Mag after his unceremonious exit from the global showpiece, Kerley fired warning shots at his rivals and promised to do better next year. He said: "I'm back for blood next year."
Lyles is not threatened by that and he feels like if he were in the same shoes as Kerley, he would definitely be seeking revenge too.
"I think fans will be waiting for Fred to come out for revenge and I would expect nothing less from him to be honest. If that was me, I would be saying the exact same thing…a fire igniting under the belly.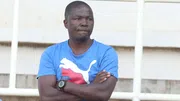 Oduor has quit his role as coach without ever stepping on the touchline.
It happened to Erryon Knighton too. But at the same time, I get more excited when I know people are coming for me. Let's even get to practice…I don't want to go on a break now," Lyles said.