The 18-year-old Arsenal academy graduate, who has even yet to make his debut for the club, was making 10,000 to 15,000 dollars (Ksh 1.5-2.3 million) a night when he was just 15!
Arsenal academy graduate Reuell Walters was raking in £280,000 (Ksh 50.6 million) when he was just 16 from playing the popular video game Fortnite.
The Arsenal Under-21 star, who appeared on the bench a lot towards the end of last season after William Saliba suffered from an unfortunate season-ending back injury, found an incredible way to help his friends and his bank balance.
The ex-Tottenham and Manchester United schoolboy, now 18, devised a map for the popular video game during the coronavirus lockdown.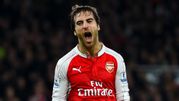 The Frenchman  has hinted that he could attempt to buy the club in the future after seeing his company, GF Biochemicals, become a hit.
And it was so lucrative that the England Under-19 defender's first tax bill was into six figures. It's also estimated his map was used 250 million times in one week.
And as the Londoner gets a royalty fee every time it's played, that meant his nightly earnings peaked at 10,000 to 15,000 dollars (Ksh 1.5-2.3 million ).
In a video posted by 101GreatGoals, linking to UnderArmour, Walters said: "Obviously we weren't allowed to leave our homes so I picked up a different hobby where everyone loves the game.
"I think as a teenage boy I was playing Fortnite with my friends and they were talking to me about how they just wanted to play this game mode and how it hadn't been made before.
"So I just decided, you know, I'll make something for them to play."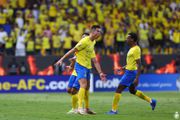 The former  Man United and Real Madrid great has revealed why he 'does not care' after inspiring Al Nassr to a 4-3 win over Olunga and Countinho's Al Duhail.
He added: "It was probably one of the first things that was made in lockdown.
"It was not viral but you know people started to play with other people and you know it started to take off from there."
Now, the versatile defender is hoping for the same lift-off for his football career - as he dreams of nearing the first-team squad this season.
At club level, Walters earns upto £3,500 (Ksh 634 000) a week having signed his first professional contract in 2022.
Follow our WhatsApp channel for more news updates.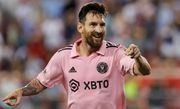 Argentine superstar Lionel Messi is among finalists for the MLS Newcomer of the Year Award after playing just six matches in the Major League Soccer this year