Bolt and his girlfriend Kasi Bennett welcomed their first child in 2020 then later welcomed twin boys in 2021.
The world's fastest man alive Usain Bolt has said his decision to change his mind about coaching came when he became a father.
Bolt, an 11-time World 100m champion, and his long-time girlfriend Kasi Bennett welcomed their first child, a girl named Olympia Lightning, in 2020. They then later welcomed twin boys, Thunder Bolt and Saint Leo Bolt in 2021.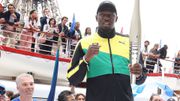 Speaking in an exclusive interview with World Athletics, Bolt revealed that he thinks the 200m world record might be broken sooner than people think.
The Jamaican attested that initially, he thought he would not become a coach since he never had the patience but when he got his children, he was forced to embrace the virtue.
"Many people always asked me if wanted to be a coach and my answer would always be, 'I have no patience to coach.' But now that I have three kids, you need to have patience so maybe I will coach one day.
This is something I have talked to my coach about and I need to learn from him and know how to actually be a good coach. I want to be like him or even be much better than him. It's something that I'm thinking about right now," Bolt said.
He added that at the moment his main focus is on taking care of his three adorable children. He revealed that his dreams as a track athlete were all achieved.
"My main aim was always to dominate and that's what I managed to do, every season I was working out and doing my best…my career was perfect.
At the moment, I just want to focus on my kids…they're growing up really fast. I enjoy being a parent, it's fun," he said.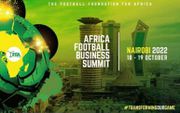 The summit will aim to provide a platform for Africa's football management community to discuss the game's future in Africa, highlighting critical issues for stakeholders to address.