Jepchirchir was slowed down by an injury setback last year but she has since bounced back and is in great shape.
Former World Half Marathon record holder Peres Jepchirchir has one goal in mind as she heads to the World Road Running Championships in Riga, to defend her title.
Jepchirchir just turned 30 a few days ago and she is known to be the queen of road races according to her past victories.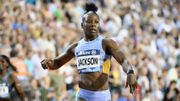 Jackson has been competing in a couple of 400m races but has not been very much dedicated to it.
In the past, three women, Kenya's Tegla Loroupe, Britain's Paula Radcliffe, and the Netherlands' Lornah Kiplagat have won the title three times, and on Sunday afternoon, Jepchirchir will look to complete the hat-trick after prior victories in 2016 and 2020.
An injury setback slowed Jepchirchir down last season but she is now back and ready to rumble. She bounced back with a third-place finish at the London Marathon in April, clocking 2:18:38.
She went on to win the Great North Run half marathon on September 10, clocking 1:06:45, and given her renowned closing speed, she will prove tough to beat if she's near her best.
She will enjoy the company of Irine Kimais, who is fresh from finishing fourth at the World Athletics Championships in Budapest. The 24-year-old is the quickest in the field via her PB of 1:04:37, which she ran to claim victory at the Barcelona Half Marathon in February.
Margaret Chelimo will also be in the mix, lining up with a Personal Best time of 1:05:26, and she was a 10,000m bronze medallist at last year's World Championships, finishing fourth in the 5000m this year in Budapest.
Catherine Relin is another one to watch, the 21-year-old setting her PB of 1:05:39 to finish third in Barcelona in February.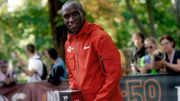 The main aim of launching the challenge is to celebrate Kipchoge's historic achievement and continue the NoHumanIsLimited legacy.
Challenging the Kenyan charge will be Ethiopians who have won the women's individual title just three times in the event's history. They have taken the last two team titles and will be keen to make it a third straight in Riga.
Tsigie Gebreselama leads the team which also comprises Ftaw Zeray, Yalemget Yaregal, and Mestawut Fikir. Gebreselama won silver at the World Athletics Cross Country Championships in Bathurst earlier this year and clocked her half marathon PB of 1:05:46 to finish second in Valencia last October.
Zeray has a best of 1:06:04, run at the Ras Al Khaimah Half Marathon in February, while Yaregal – who is just 19 – ran her PB of 1:06:27 in Berlin in April.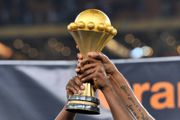 Ethiopia not only hosted the competition but also clinched the title by defeating United Arabic Republic, a triumph that remains their sole AFCON victory to date.
Britain's team will be led by Samantha Harrison, who ran her PB of 1:07:17 in Berlin this year, while Sweden's Sarah Lahti – a 1:08:19 performer at her best – will also be eyeing a strong finish.
Australia's Isobel Batt-Doyle, France's Mekdes Woldu, Italy's Sofiia Yaremchuk, and South Africa's Glenrose Xaba are among the others to have gone under 1:10.