Kenya Pipeline women's volleyball club will be eyeing victory at the CAVB Zone V Club Championships.
Kenya Pipeline Company women's volleyball club will be eyeing victory at the Confederation of Africa Volleyball (CAVB) Zone V Club Championships happening at the BK Arena in Kigali, Rwanda.
Head coach Paul Gitau is confident that his charges will prevail since the Oilers have had a great season in their international tour and will be hoping for a repeat of the same when they start off their campaign.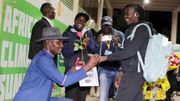 Kisii Express Mary Moraa has explained how her fiancee, Richard Lagat, has helped shape her athletics career.
Earlier this year, the Gitau-coached side reclaimed the national league title and also went ahead to finish second at the African Volleyball Clubs Championship behind Egypt's Zamalek SC. However, they finished second behind KCB during the 2022/23 KVF National League playoffs last month.
Being Kenya's sole representative on the continental showpiece, there is some pressure but Gitau remains unshaken.
"Playing in the round-robin format means a lot to me other than playing in two groups. Playing only one team and getting to the semi-final will not give us the exposure we need.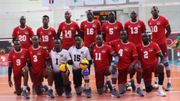 During the previous edition in 2021 in Rwanda, Kenya had beaten Egypt 3-2 in the group stage and they were out to finish what they had begun.
I am also glad that this competition has brought us together since we stayed for quite some time without competing with the Ugandans.
We want to strive hard and win because we are currently ranked second in Africa. We took silver in Tunisia earlier this year and we don't want to lose this…we shall work hard for a win," he said.
Follow the Pulse Sports Kenya WhatsApp Channel for more news.
Meanwhile, Zone V comprises 12 countries including Kenya, Uganda, Tanzania, Sudan, Eritrea, Ethiopia, Djibouti, Burundi Eritrea, Somalia, and Rwanda.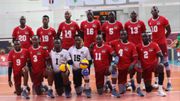 Kenya men's national volleyball team faces Libya after a 3-1 loss to Cameroon in a crucial match to redeem their performance.
They are set to begin their title hunt against Uganda's Kampala Capital City Authority who are also able opponents.