K'Ogalo faces hurdles and opportunities in the upcoming FKFPL season with fresh talent, experienced coach, and determination to defend their title.
In the lead-up to the highly anticipated 2023/24 Football Kenya Federation Premier League (FKFPL) season, Gor Mahia find themselves amidst a storm of challenges and opportunities.
The journey to greatness has been punctuated by setbacks that have cast doubt on their readiness for the upcoming battles.
Initially planning to hold their pre-season training in either Uganda or Rwanda, Gor Mahia ended up conducting their preparations in Kenya.
While they managed to secure positive results against local opponents like Kakamega Homeboyz, the true test of their mettle was anticipated to come from international competitions like the CAF Champions League.
The team's aspirations suffered a significant blow when they were locked out of the CAF Champions League due to their failure to meet a deadline set by the Confederation of African Football (CAF).
This was a result of the club's inability to settle outstanding dues owed to three former players – Sando Yangayay, Jules Ulimwengu, and Adama Keita. The collective amount owed to these players, over Ksh7 million, led them to report the matter to FIFA.
Gor Mahia's victory in the FKF Charity Shield, secured through a penalty shootout against Kakamega Homeboyz, could be seen as a silver lining.
The squad
Gor Mahia has made some changes in the squad, which promises both fresh talent and seasoned expertise.
The K'Ogalo scouts have been hard at work, orchestrating a series of transfers that have sent shockwaves through the sporting community.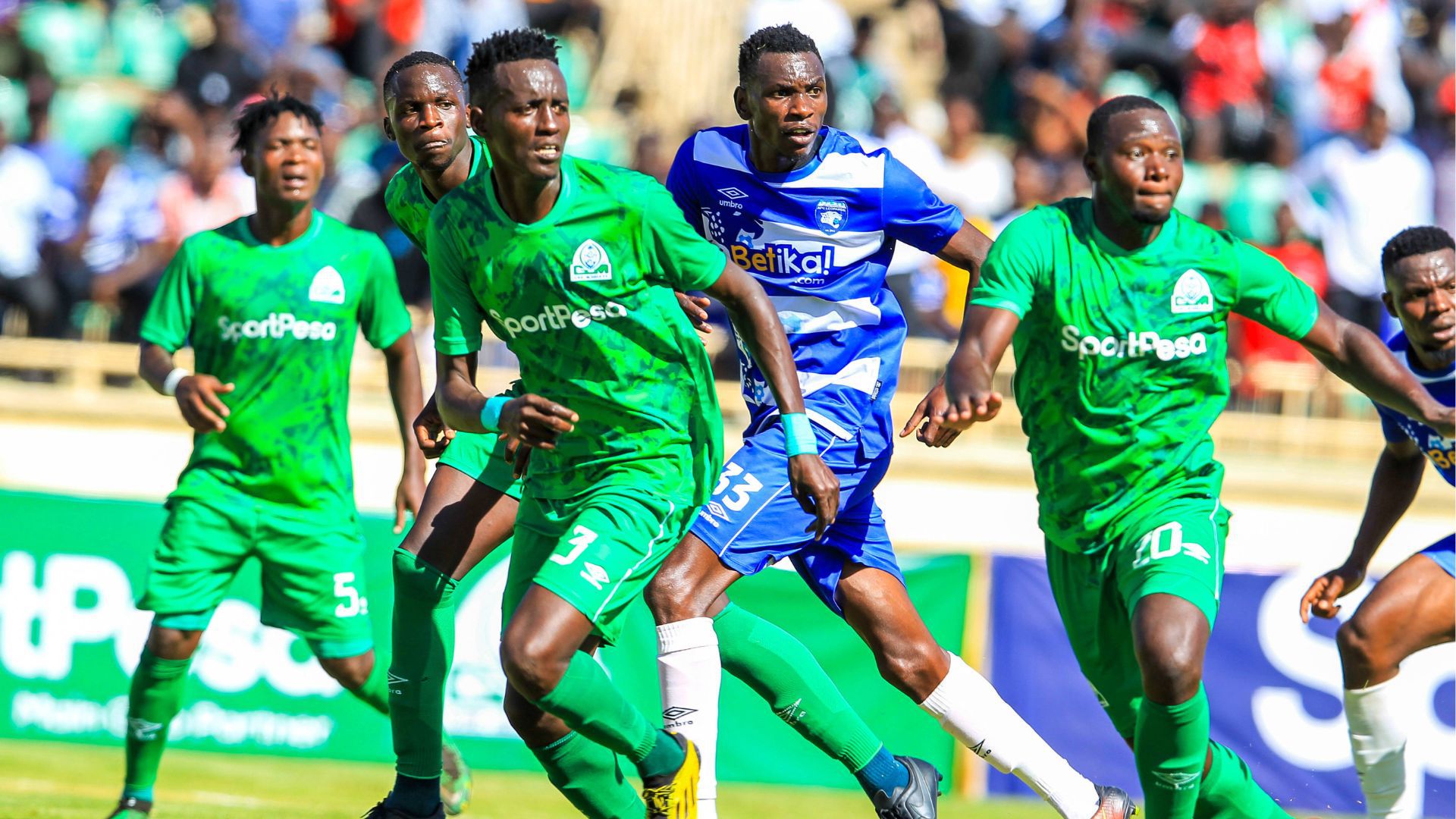 The introduction of Kevin Omondi, Rooney Onyango, Alvin Ochieng, Kennedy Onyango, Kevin Juma, Lawrence Juma, Rogers Mugisha, and Patrick Sibomana as the latest signings have injected an air of excitement among supporters.
The latest signings bring diverse skills and backgrounds, painting a promising picture for the team's future.
Omondi's speed, Onyango's defensive prowess, and Sibomana's flair are just a few examples of the multifaceted talents that now grace the squad.
However, as the team welcomes new faces, it also bids adieu to familiar ones. Midfield stalwarts Shafiq Kagimu, Peter Lwasa, John Ochieng, and Dennis Ng'ang'a have departed, leaving behind a legacy of hard work and dedication.
The quartet's absence will undoubtedly be felt, but it opens the door for the new signings to step up and make their mark on the pitch.
Players to watch
In Gor Mahia's squad, there are two exceptional talents who are expected to set the field ablaze; the sensational striker Benson Omala and the creative force, Austin Odhiambo.
With their stellar performances last season, the duo has generated palpable excitement among fans and pundits alike, raising expectations for a triumphant campaign ahead.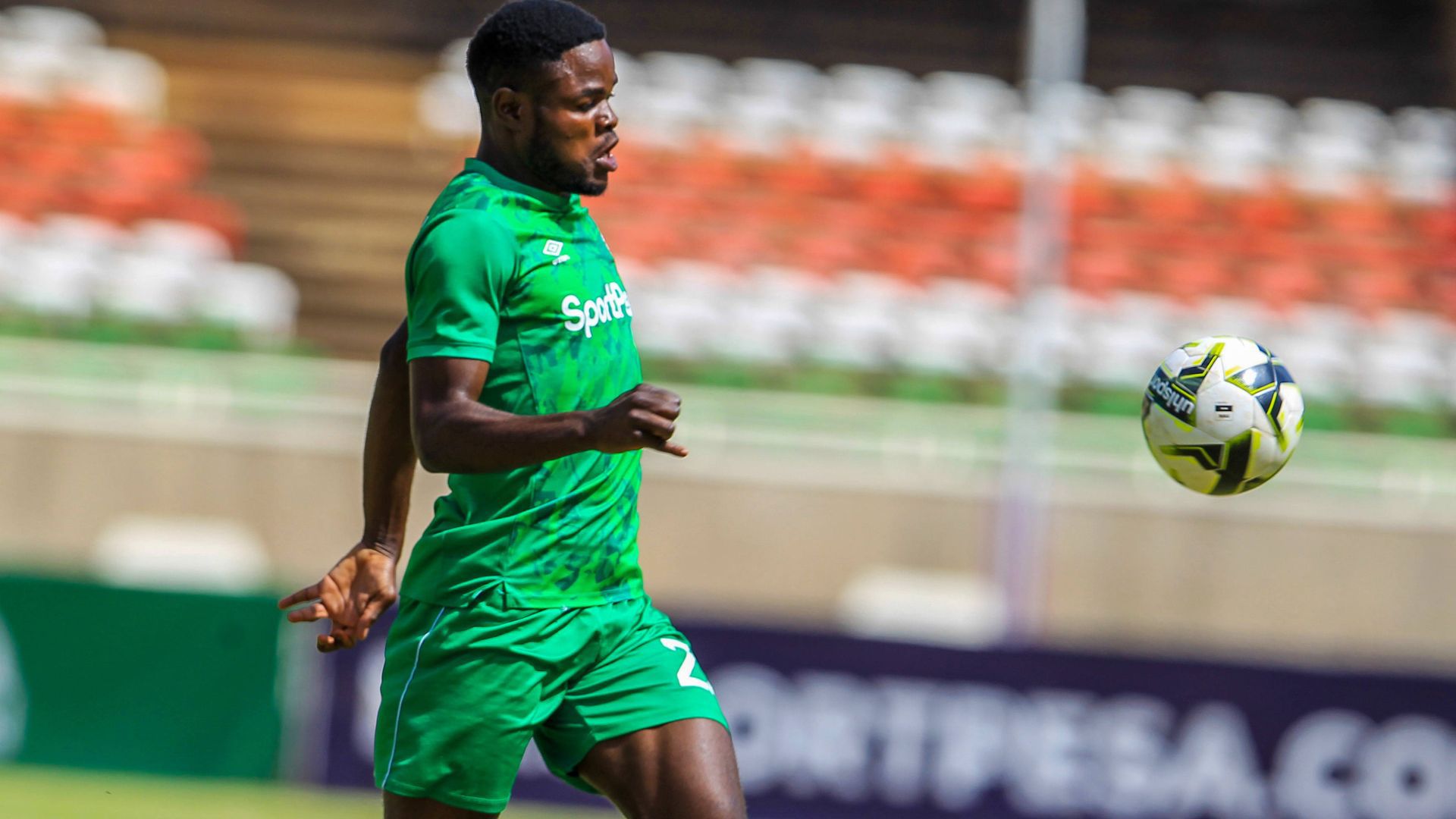 Benson Omala, an undisputed goal-scoring phenomenon, proved his mettle with an astonishing tally of 26 goals in the previous season.
His lethal combination of speed, precision, and innate goal-scoring instincts make him a true asset for Gor Mahia's offensive lineup.
Omala's ability to find the back of the net under pressure and his knack for turning half-chances into goals set him apart as a true game-changer.
The 21-year-old's consistent performance has marked him as the lynchpin of Gor Mahia's attack, and all signs point to another electrifying season for this young prodigy.
Complementing Omala's prowess is the equally impressive Austin Odhiambo, a creative force in attacking midfield.
Odhiambo's impeccable vision, deft ball control, and ability to unlock tight defences make him an essential playmaker for the team.
With his exceptional form last season, he emerged as the orchestrator of Gor Mahia's offensive maneuvers, providing crucial assists and even chipping in with crucial goals.
His ability to link midfield and attack seamlessly is anticipated to be a driving force in the team's quest for glory in the new season.
Together, Omala and Odhiambo form a dynamic duo that promises to inject flair, finesse, and goals into Gor Mahia's campaign.
Their individual brilliance, when combined, creates a synergy that could prove to be the key to success for the team.
Head coach
In his debut season at the club, coach Johnathan McKinstry defied expectations and culminated in a remarkable league title.
The triumph not only validated his capabilities but also hinted at a promising future for both him and the team.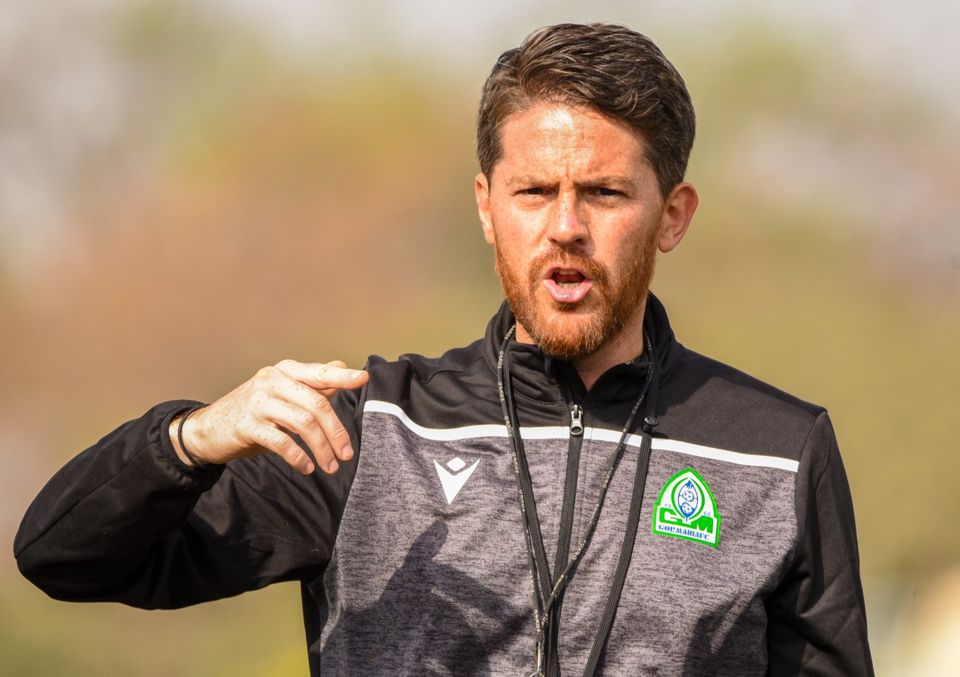 McKinstry's journey to the summit was not without its challenges. His arrival at the club was met with skepticism, with many questioning his credentials and experience.
However, he swiftly turned doubters into believers through his meticulous approach and unwavering commitment.
Despite an early setback in the form of elimination from the FKF Cup, McKinstry orchestrated an astonishing league campaign that showcased his tactical prowess and man-management skills.
The league victory was a testament to McKinstry's ability to foster a winning culture within the team. He instilled a sense of unity and determination that proved to be the driving force behind their success.
His strategic acumen was evident in the way he adapted to varying match situations, making shrewd substitutions and tactical adjustments that often turned the tide in their favour.
As McKinstry embarks on his second season, he does so with a wealth of experience under his belt.
The coach's deep understanding of his players' strengths and weaknesses, coupled with his innovative approach to the game, is poised to propel the team to new heights.
McKinstry's true mettle will be tested as he strives to defend the league title and perhaps make a big mark on the continental stage.
Five first matches
Gor Mahia is set to embark on their campaign with a series of crucial encounters in their pursuit of the coveted top spot.
Their journey commences on Saturday August 26 with a clash against Sofapaka, a fixture that promises to set the tone for K'Ogalo ambitions.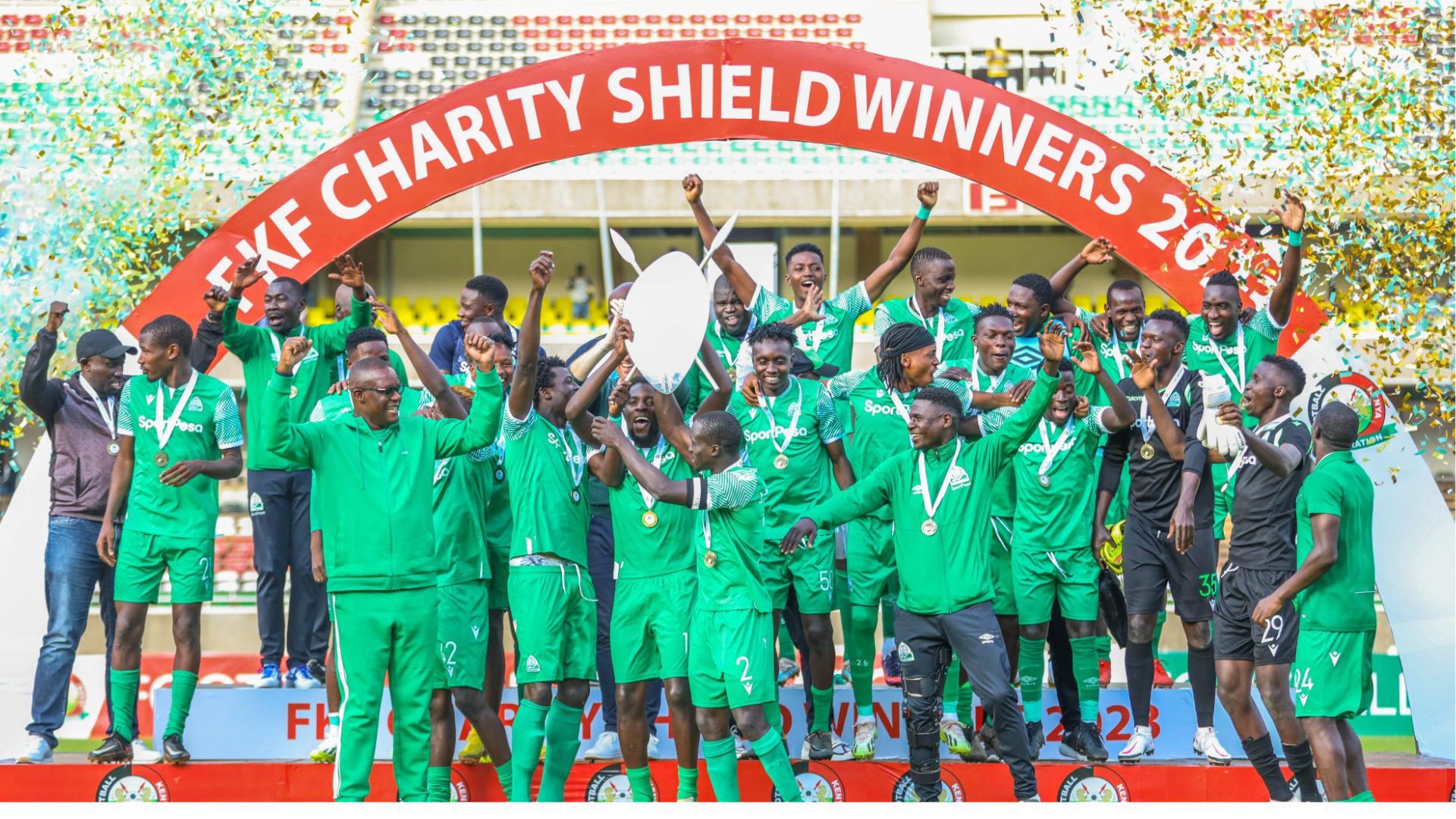 Following that, on September 2, Gor Mahia will lock horns with Ulinzi Stars on away turf, a match that demands resilience and tactical acumen.
In their third fixture, Gor Mahia face Nairobi City Stars, a contest that carries the weight of rivalry and history.
Kakamega Homeboyz await Gor Mahia in the fourth match, presenting an occasion for the team to showcase their prowess.
The fifth fixture sees Gor Mahia take on KCB FC, yet another contender aiming to upset the established order.
Gor Mahia's determination to reign supreme faces stern challenges, as their opponents have also been bolstering their ranks.
Predicted finish
K'Ogalo performance in the previous season has set a high bar for themselves and their ability to maintain consistency and deliver under pressure has earned them the reputation of being a force to be reckoned with.
As they continue from where they left off, it's not far-fetched to anticipate another strong campaign from the team.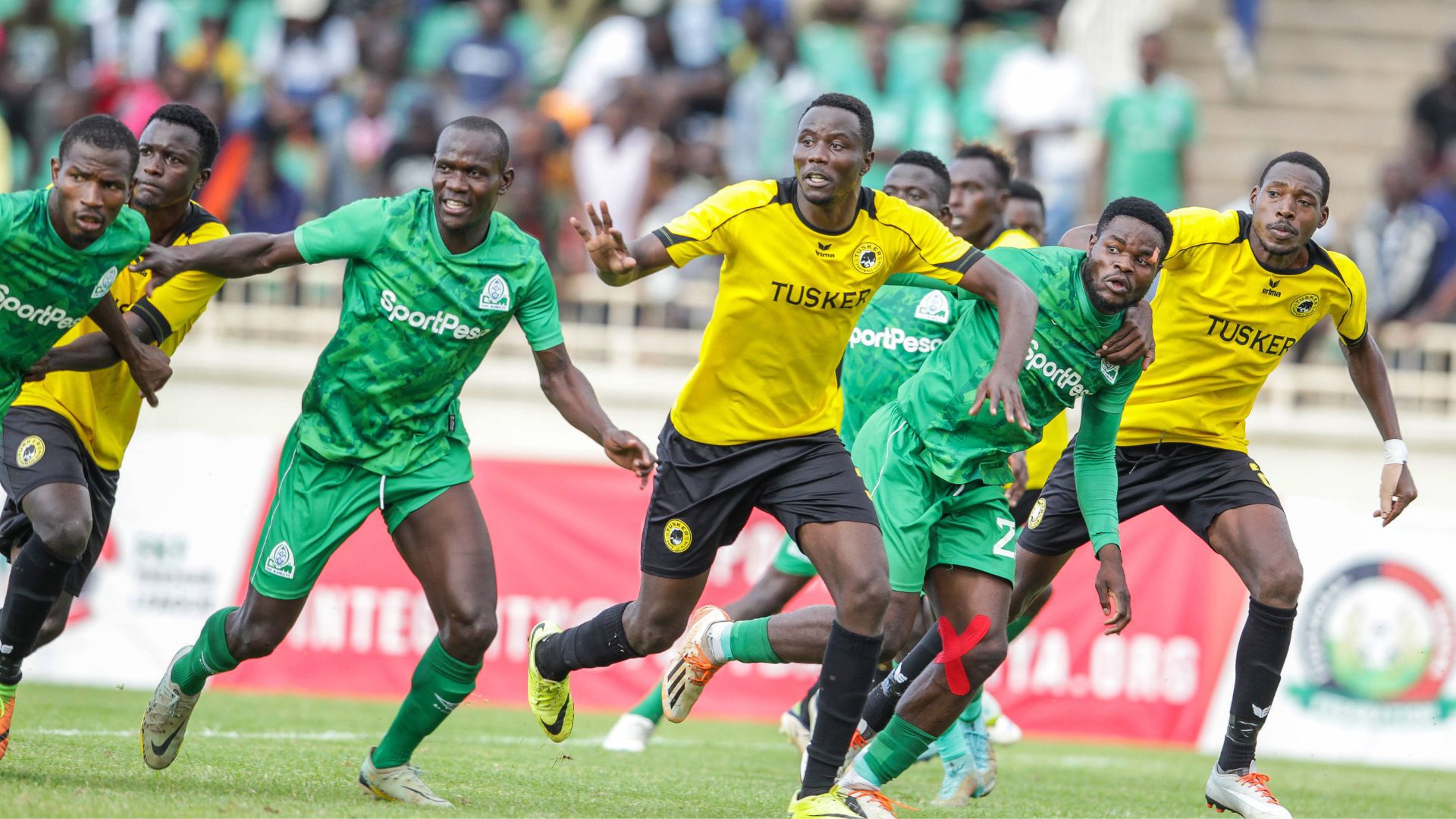 Despite a minor setback in the CAF Champions League, Gor Mahia have managed to keep distractions at bay. Unlike previous seasons, this time there seems to be no major sideshows that could potentially derail their focus.
The experience gained from their past triumphs and challenges should serve as valuable lessons as they strive to defend their title.
Having clinched their 20th domestic title last season, Gor Mahia stands as the record champions in the FKFPL.
The stage is now set for Gor Mahia to prove once again why they are the team to beat. Barring unforeseen circumstances, the odds are in their favour to make a strong push for yet another league triumph.