Mariga has aimed a dig at the Kenyan government's stadium construction policy, further hinting at why he got into active politics.
Former Inter Milan midfielder McDonald Mariga has revealed why he ventured into politics after he retired from football in 2017.
The Champions League winner opted to contest for Kibra MP twice, first in 2019 and again in 2022, but ultimately missed out on the seat before he decided to start an academy in Busia alongside brother Victor Wanyama
"There is a big problem that our government has when it comes to constructing stadia," Mariga told Radio 47.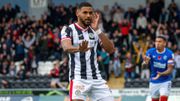 Harambee Stars coach Engin Firat could soon have some competition for captain Michael Olunga as the St Mirren striker is close to making first-team return after ACL injury
"When constructing stadia, we are coming up with synthetic structures, where the surfaces are basically a corrugation made up of cement, (sand and ballast), and then put a carpet on top.
"It ends up putting our players at risk of injuries especially in the waists and the knees. When a player is still very young, you ruin him.
"We need to stop this idea of having stadia constructed for the sake of it in all counties and have standard stadia. "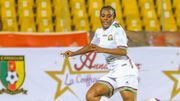 Harambee Starlets midfielder has officially joined Simba Queens amid contract dispute with FKF Women's Premier League giants Gaspo.
Mariga has revealed the reason he wanted to become an MP was because he wanted to try and petition for the construction of more standard stadia in the country, as well as to get co-orporates to start helping local clubs get out of financial turmoil.
"What made me get into politics because thinking of running for FKF office was still far away, was because of that. I wanted to file a petition about our stadia, as well as companies.
"I wanted companies and corporations to come and help our local teams, for there to be a policy. We cannot be having teams like AFC Leopards and Gor Mahia lacking sponsors."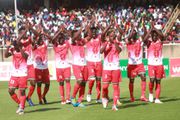 Kenya sit at the bottom of Group F following the Gabon loss which offered vital lessons.
Follow our Pulse Sports WhatsApp channel for more updates.
Mariga was part of the Inter Milan squad, managed by famed coach Jose Mourinho, which won the Italian league title, alongside the Coppa Italia and UEFA Champions League in 2010.
Despite an unsuccessful move to England where he was to join Manchester City but failed to secure a work permit, Mariga's football career led him to stints at Parma in Italy's top-flight, alongside Real Sociedad in Spain.
Upon retirement, Mariga, the elder sibling to Canadian-based footballer Victor Wanyama, twice unsuccessfully contested for the Kibra parliamentary seat.