The East African broadcast satellite company will cover FKFPL matches over the next seven years.
The Football Kenya Federation Premier League (FKFPL) have penned a five-year broadcasting deal with East African direct broadcast satellite Azam TV worth up to Ksh 148 million a year.
The deal will see the broadcasting company broadcasting select FKFPL matches on Azam Channel Four, which is the channel that will exclusively air FKFPL matches.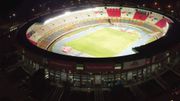 Kenya's national football team faces overseas challenges after CAF bars two stadiums, impacting their 2026 World Cup journey.
Last season, the company broadcasted two FKFPL matches, first was the game between Kariobangi Sharks and Tusker and then the Mashemeji Derby, with both games taking place at the Nyayo National Stadium in early May.
Pulse Sports Kenya also understands that the Kenya Broadcasting Co-orpporation KBC will also get to air some free-to-air matches.
The broadcast deal, worth one million USD (Ksh 148 million) will increase by 100, 000 USD (Ksh 14.8 million) every year, but could also be renegotiated depending on how well it will work according to FKF president Nick Mwendwa.
" I want to ask Kenyans to buy decoders so that my work can be easened so that next year, we can try and renegotiate for a better deal because the contract is not just yours (Azam's) but also for me," Mwendwa said during the launch held at the Boma Hotel in South C on Thursday Morning.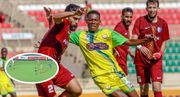 Homeboyz could not handle Al Hilal's wing pay, which contributed enormously to their heavy 4-1 drubbing in the second leg of their debut CAF Confederation Cup preliminary round appearance.
"It was difficult to negotiate the details. It took time but I am happy we managed to overcome everything and completed it."
Mwendwa has also promised that there are two more deals in the works that should hopefully be announced within the next fortnight, with KBC one of the two deals as Pulse Sports Understands
" We have started something that we hope is a step in the right direction. We want to add two more deals that we will hopefully be back to announce within the next one week and say 'this is what you are going to get'.
"I can assure you that it is way more than what you have ever gotten before, which is not even a debate. With Azam in our pockets (phones), the other deal will be worked on over the next couple of days for it to be better.
"I believe this is the best step for Kenyan football for those years that we have been here."
Kenyan football will be aired exclusively on Azam Channel Four HD on a 24 hour basis, and it will not just cover matches, but also various features on everything ranging from Grassroots football to the topflight.
For fans to access the content, they will have to purchase an Azam TV decoder. They can also access the content through the AZAM TV Max Application, which can be downloaded on Playstore.
Fans will also get to pay monthly subscriptions depending on the packages available in the link here, ranging from 300 shillings for Azam Lite, the cheapest package that has upto 80 channels to Azam plus, the package with over 130 channels.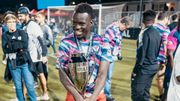 The former Gor Mahia player earns USL League One honors for strong performances with impressive stats.