The event was originally scheduled to be held in Croatia but the venue has now been changed.
World Athletics has announced that the 2024 World Cross-country Championships will be held on March 30 in Belgrade, Serbia.
The event was originally slated to take place in Medulin and Pula, Croatia, on February 10, but it was noted that the preparations have not advanced sufficiently for Medulin and Pula to host the event.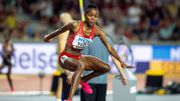 Winfred Yavi switched her nationality from Kenya to Bahrain in 2017 and she does not even have an ounce of regret.
Belgrade has been selected since the city successfully hosted the 2022 World Athletics Indoor Championships and they now get the chance to host a second World Athletics Series event in two years.
World Athletics President Sebastian Coe said: "Belgrade is establishing itself as a reliable host of world-class competitions. Following a memorable 2022 World Indoor Championships we are confident that the organisation of our 2024 World Cross Country Championships is in a safe pair of hands."
Also, the Serbian capital has managed to stage several major track and field events over the years – including the 1962 European Championships, the 2013 European Cross-Country Championships, the 2017 European Indoor Championships and the 2017 Balkan Championships.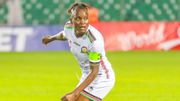 Ingosi remains confident after missed penalty, praising teammate Kundu's performance, leading Harambee Starlets to victory over Cameroon in a crucial match.
The 2024 World Cross Country Championships will be held in the Park of Friendship, next to the Danube River in the heart of Belgrade, which was also the site of the 2013 European Championships.
Additionally, the Council has approved the dates for the World Athletics U20 Championships in Eugene, OR (USA), which will be held on August 4 to 9 in 2026, and for the World Athletics Road Running Championships in Copenhagen (DEN), to be held on September 19 and 20 2026.