Mwendwa has revealed that it was tough to convince the panel of fifteen voters to award them the hosting rights for the tournament, admitting they hardly slept a wink trying to come up with valid points to back their bid.
FKF president Nick Mwendwa has revealed how stressful it was to convince the Confederation of African Football (CAF) panel to accept the East Africa Pamoja bid to host the 2027 Africa Cup of Nations.
Kenya, alongside its neighboring countries Tanzania and Uganda joined together to co-host the 2027 Africa Cup of Nations, fending off competition from Namibia, Algeria and 2019 hosts Egypt to win the bid.
Speaking to KTN News live from Cairo, Mwendwa gave three reasons that the panel was convinced to grant the hosting rights to the East African Nation for the prestigious tournament.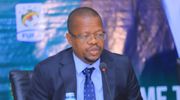 The bidding process for the 2027 AFCON has seen significant interest, with East African neighbors Kenya, Uganda, and Tanzania jointly submitting a compelling candidacy through the Pamoja bid.
"Our togetherness, first and foremost," Mwendwa said. "We have never seen three nations bid to co-host the tournament before," he added.
"Second, traveling from Kampala to Zanzibar takes just one hour by plane. Third is all commitments by all three nations because the problem has always been to do with the governments.
"Traditionally, our governments compared to those of countries like Morocco have never been serious (at hosting such events) but this time, all three presidents, president Museveni, president Ruto, and President Suluhu have given kudos to the bid. It shows the political goodwill was there."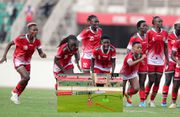 Nanjala started on the bench for Starlets, but her introduction proved to be a masterstroke by head coach Beldine Odemba.
Mwendwa has revealed that it was tough to convince the panel of fifteen voters to award them the hosting rights for the tournament, admitting they hardly slept a wink trying to come up with valid points to back their bid, but has admitted that "the real work starts here."
"It was quite a task to convince the panel of voters that we deserved to win the bid. We have not slept trying to think of ways to convince them. There were 15 votes but we were able to get at least 11 votes I think."
"The voting was what was most important because at the end of the day, our bid had to be subject to voting, and we tried convincing them on Monday and Tuesday nights to ensure they granted us the votes for us to get the tournament, but the real work starts here!"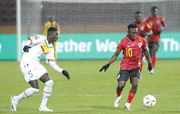 Having edged African football powerhouses like Egypt and Senegal to win the bid, the three East African nations in Kenya Uganda and Tanzania are already going all out