Ngetich broke the women-only world 10km record at the Trunsylvania 10km but her record will not be ratified.
Agnes Ngetich made headlines two weeks ago as she oozed class to win the women's 10km and break the women-only world 10km record at the Trunsylvania 10km, a World Athletics Elite Label road race held as part of the Brasov Running Festival in Romania.
Ngetich clocked 29:24 to cut the tape first ahead of Catherine Reline who finished second in 30:14 as Joy Cheptoyek of Uganda completed the podium in 30:34.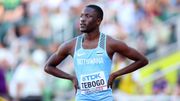 Botswana's sprinter, Letsile Tebogo, overcame injuries during his debut 2023 season, securing Olympic qualifications and two World Championships medals.
However, the 22-year-old's record will not be ratified, as the course was found to be short by 25m. The race organisers made the announcement on their Facebook page, indicating that the course did not meet the standards of World Athletics.
When any world record is broken, World Athletics is required to re-measure the course to ensure it meets the required distance.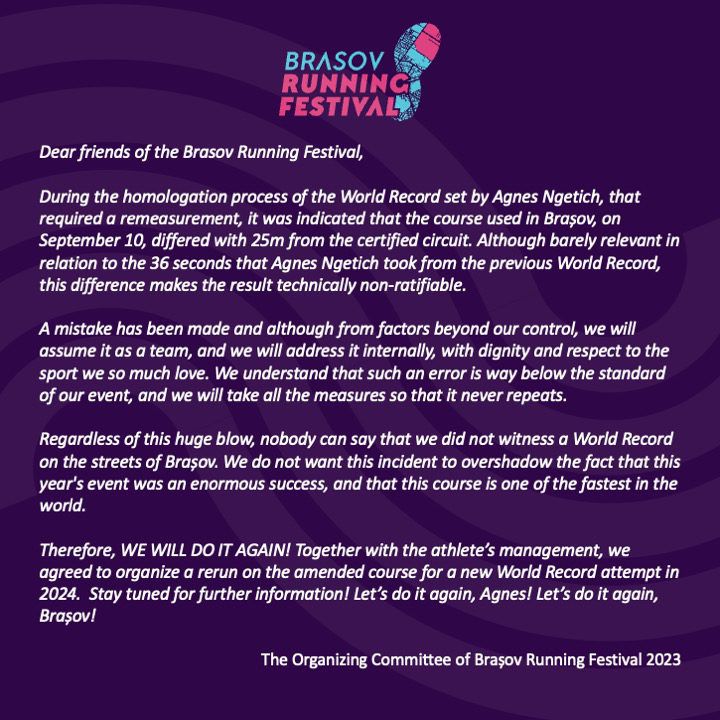 A part of the lengthy post on Facebook read: "During the homologation process of the World Record set by Agnes Ngetich, that required a remeasurement, it was indicated that the course used in Brasov, on September 10, differed with 25m from the certified circuit.
Although barely relevant in relation to the 36 seconds that Agnes Ngetich took from the previous World Record, this difference makes the result technically non-ratifiable."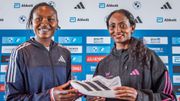 Competing in just but her third marathon, Tigist Assefa shattered the world record, and her running shoes are said to have played a huge role in that.
With her world record not being ratified, this means that the previous 10K record of 30:01, was set by the late Agnes Tirop. The women's 5k record of 14:29, set by Ethiopia's Senbere Teferi in 2021 will also stand.