21-year-old Catherine Reline will be eyeing a debut at the Olympic Games after a fruitful 2023 season.
21-year-old Catherine Reline will be hoping to extend her good fortunes to the 2024 season as she eyes the Olympic Games in Paris, France.
Reline has enjoyed a great 2023 season, securing a podium place in most of her races. The highlight of her career this season was finishing third in the Half Marathon at the World Road Running Championships.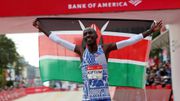 Kelvin Kiptum has shared how his Nike AlphaFly super shoes have played a vital role in his glittering career.
She also won the Chemasusu Dam Half Marathon and also finished second at the Trunsylvania International 10K where Agnes Ngetich broke the world record.
Follow the Pulse Sports Kenya WhatsApp Channel for more news.
However, Ngetich's world record was not ratified since the course did not meet the standards of World Athletics.
"I have another race in Brazil then after that, I will come back home to prepare for the Olympic Games where I intend to make Team Kenya for the 10,000m," she said.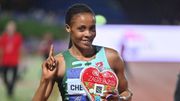 Beatrice Chepkoech announced her return with a commanding win in the Zevenheuvelenloop 15km race in Nijmegen, Netherlands.
Speaking about her preparations ahead of the Chemasusu Dam Half Marathon, Reline said she did not prepare well for the race since she was just from the World Road Running Championships in Riga.
"I had not prepared well for the race since I was just from competing at the World Half Marathon.
I rested for a bit and then went to compete…I wanted to try the half marathon because my body was not very tired and I felt like I had the strength to run another race," she said.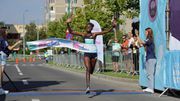 Agnes Ngetich clocked 29:24, the second-fastest time in history, to win the 10km road race in Lille, France.
Courtesy of her win, she walked away with Ksh 100,000 and she expressed her excitement about walking away with the money noting that the economic times are hard.