Lauded as a man of all surfaces, Kamworor has conquered races on track, roads and Cross Country.
Geoffrey Kamworor has had a stunning season so far after healing from a life-threatening injury that almost ended his career.
He opened his season at the World Cross-country Championships where he finished fourth in the men's senior race before finishing second at the London Marathon.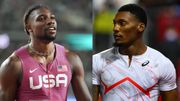 Kerley failed to reach the final of 100m in Budapest and consequently lost his title to Lyles.
His next race will be the Great North Run on September 10 before he returns to the New York City Marathon in November. At the Great North Run, he will renew rivalry with two of his old adversaries, Sir Mo Farah and Muktar Edris.
Farah will be participating in his last competitive appearance at the event and will certainly be looking to make a mark on the stage.
As per Athletics Weekly, Kamworor said: "I'm really looking forward to taking on my first Great North Run in Newcastle, as I've heard many good things about the event.
Sir Mo Farah he has had such an incredible career, It's exciting to be a part of his last-ever race, but I'm obviously here to win and add my name to the list of champions."
Edris, meanwhile, won the world 5000m title in 2017 ahead of Farah and then successfully defended his title in 2019.
Over the half-marathon, he has a best of 58:40 and he said: "I've raced Mo on the track but this is the first time we have met on the roads.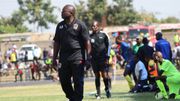 Sammy Okoth believes Tore Bobe have what it takes to compete in the Premier League but need to correct a few things after failing to utilise their chances on Sunday.
I have great respect for him. After we raced in the London 2017 World Championships, I named my son after him and I look forward to renewing our friendship and rivalry."