The 32-year-old has come out to share what her main takeaways from the 2023 season are.
Coming from battling a series of injuries, 3000m Steeplechase world record holder Beatrice Chepkoech has done impeccably well on the track and she has promised fireworks in the 2024 season.
From all her competitions, Chepkoech has gained a wealth of experience and still has one more road race at the World Athletics Road Running Championships where she hopes to dominate.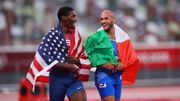 Fred Kerley and Marcel Jacobs failed to impress at the 2023 World Championships in Budapest, something that might have forced them to change coaches.
In a lengthy post on her Facebook page, the National Police Service officer shared the most valuable lessons that the 2023 season has taught her.
"It's a wrap for this season in track and field…But grateful to the Almighty God for this chance, for He Did it.
"I take each day as a learning day for it feels good to be back after so many setbacks but only one thing from here is to be hungrier. Thanks to all my support team and my fans all over the globe," she posted.
The world silver medallist opened her season in the 3000m SC with a fourth-place finish at the Diamond League Meeting in Doha before bagging a dominant win at the Kip Keino Classic.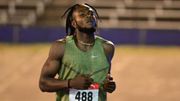 The 22-year-old has not been in great form this season due to injuries but has promised to bounce back next season and stun his track rivals.
The 32-year-old then proceeded to the Diamond League Meeting in Florence, Italy where she finished fourth and later dominated in the Meeting in Lausanne.
After the international tour, she jetted back into the country for the World Championships national trials where she reigned supreme. Before the World Championships, she competed at the Meeting in London where she finished second.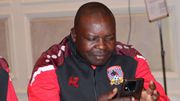 Sammy Okoth, after hinting at leaving Shabana due to late-match concessions, makes a surprising U-turn, expressing renewed faith in his team.
She also proceeded to finish second behind Winfred Yavi in Budapest, Hungary and later on also finished second at the Meetings in Zurich and Eugene.
She will be keen to bounce back next year for the Olympic Games to be staged in Paris, France.