In their match against Black Mamba at the Nyayo National Stadium, Inspired lost 26-36.
Inspired head coach Emmanuel Wabule has insisted that his side played a great game despite losing 26-36 to Black Mamba at the Kenya Handball Federation league which resumed on Saturday, July 29 at the Nyayo National Stadium.
Wabule noted that his team managing to score points against such a renowned team was the highlight of the game and he is proud of his charges.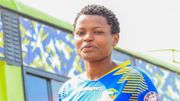 Former Ulinzi Starlets player Mukalo determined to shine in CAF Women's Champions League qualifiers.
He added that going forward, he believes the team will maintain their prowess in the sport and sharpen their talons so as to make a mark in the National League.
"The boys have displayed a very good match and I've realised that I'm training them very well. If at all they can play against such big teams and score, that means that we are on the right track," an elated Wabule told Nation Sport.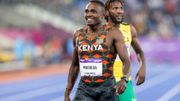 World Athletics noted that the top eight teams at the 2022 World Championships automatically qualified.
Meanwhile, Black Mamba coach Martin Abunde also noted that his team did not display their prowess as they were playing against Inspired.
He revealed that they have not been training together for a long time but going forward, they will be keen to ensure they work as a team.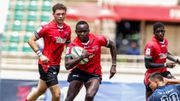 Chipu will be seeking to make ammends for their demolition at the hands of Zimbabwe in the Barthes Trophy when they face each other in the World u20 fifth place playoff.
"I want to ensure that I make sure the team chemistry is top-notch ahead of our next matches. We have not trained together for long but I believe going forward, we shall work on that," he said.