Odoyo scored on his return from suspension, making ammends for his clumsy challenge which got him sent off for Tusker against Bandari in the opening league match of the season.
Tusker defender David Odoyo has revealed his pride to be back in the team and score the difference making goal as the side got back to winning ways after going two games without a win.
Odoyo was sent off during the first league game of the season against Bandari, leaving the side to labur to a win with ten men, but he scored on his return to the team and it was fitting he scored, which at least helped him make amends for his error three weeks ago.
"I feel good and it is a good achievement to be back and scoring," Odoyo said, " We have worked hard as a team and everyone showed the winning effort," he added.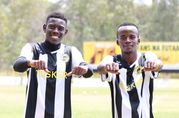 Erambo views the move to the Ruaraka-based side as "a magnificent achievement" considering where he has come from, having started his career in Division Two with Kibera Saints.
Odoyo has revealed the side were motivated to return to winning ways following an underwhelming two results prior to the win over Muhroni.
"We had gone two games without winning – a draw and a loss – everyone was showing an effort towards winning.
"It is just commitment and hard work since in the last game, the boys played poorly, the team needed to retain the Tusker glory.
"We just sat down and decided as players to show commitment towards winning and that is what gave us a win."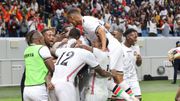 Kenya national football team, Harambee Stars, prepares to face 2018 World Cup hosts Russia in a high-stakes friendly as World Cup qualifiers loom.
The tenacious youngster has revealed that the side's performance is a testament to the progress the team has made in efforts to try and win the title this season after missing out on the double in crueling manner last season.
"This shows good progress and proves that we are progressing well. It shows good effort from everyone in the team."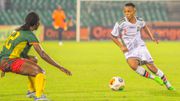 Harambee Starlets aim to overturn a deficit as they face Cameroon in a vital Women's Africa Cup of Nations Qualifier with free entry for supporters.
Meanwhile, the former Green Comandos midfielder has said that he intended to score as the feeling of getting back on the scoresheet for the first time since netting a goal against KCB last April continued to creep his mind since Friday.
"It had been on my mind since Friday in the camp and I had decided that I had to score and I am glad I delivered."
Tusker will face FC Talanta in their fifth league game of the season.