Ingwe are in the process of recruiting a head coach after Patrick Aussems' resignation.
Former Yanga SC head coach Luc Eymael is hoping for a return to AFC Leopards.
The experienced coach is available, as is the head coach position at Ingwe, and Eymael, 63, would like to make a return and hopefully steer the local giants back to glory.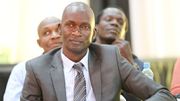 The former AFC Leopards, Yanga and Tusker striker feels Kenya would have been successful had they not been overlooking some crucial details
"I have sent my CV to AFC Leopards since my intention is to make a comeback and finish the job I started with the team in 2013," said Eymael from his base in Belgium.
"My stay at AFC was great, I remember vividly how good their fans were to me, but I feel we did not accomplish what we ought to have done (during my time), so I still believe I can be the coach to help them win the elusive Premier League title."
Eymael has already dropped his resume, hoping to be appointed as the next coach for a club that has been looking for Premier League glory for over 20 years.
Asked if he had received any response from the club, Eymael said, "No... No one has reached out or talked to me, maybe they are still vetting the CVs, but I am confident if they give me the job, I will deliver a title for them."
"I have at the same time contacted AFC chairman Dan Shikanda and sent him all the clearances from FIFA and CAF and so it will be nice for me if I rejoin the team and take it to the next level," he said.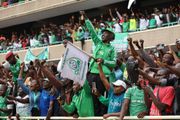 Club officials are working round the clock to pursue every possible solution to their embarrassing situation.
However, reports from the Den indicate that the club's management will appoint Tom Juma, currently the assistant coach, to become the head coach. It is reported that the former Harambee Star will take charge of the team until the club gets a suitable tactician from outside the country to take over.
Fred Ambani, a former Ingwe striker and a former Wazito FC head coach, is tipped to be appointed as Juma's assistant in the arrangement set to be made by the AFC Leopards hierarchy.