The £52m star will miss the rest of Newcastle's season, as well as the Euros in 2024 over the duration of his ban.
Newcastle's Italian star Sandro Tonali will miss the rest of the season, the Euros and the early parts of next year's pre-season after being banned from football for 10 months for breaching Italian betting regulations.
The decision was made early Thursday morning, with his lawyers having negotiated with prosecutors and the Italian football federation this week to finalize details of the ban.
Italian FA chief Gabriele Gravina confirmed an agreement had been reached for a 10-month ban, including eight months of therapy, and praised Tonali's collaboration in the process.
"An agreement has already been reached between the Federal Prosecutor's Office and Sandro Tonali, which occurred before the referral, therefore it must be endorsed by the undersigned, which I have already done," Gravina told reporters.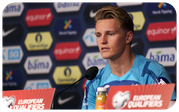 Arsenal captain Martin Odegaard has said that leaving Real Madrid to join Arsenal was the greatest decision for him.
"A plea bargain is envisaged for 18 months of which 8 months is activity recovery, some concerns therapeutic activity and at least 16 face-to-face meetings as testimony.
"A plea bargain is foreseen, mitigating circumstances are foreseen, the boys collaborated beyond belief, so we continue to respect the rules we have set for ourselves."
Tonali was interviewed last week at the Turin prosecutor's office, where he reportedly spoke to investigators for around two and a half hours.
Initial reports suggested Tonali was at risk of a 12-month ban after claims he had bet on AC Milan matches while on their books, before completing his £52million summer move to Newcastle.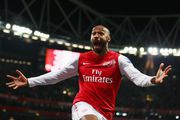 Despite all the wonder goals he scored during his successful career, Thierry Henry has ranked the FA Cup strike against Leeds in 2012 as the one that gives him the most joy
However, his admission of guilt and willingness to seek treatment for what his agent calls a 'gambling addiction' is believed to have helped him reduce the ban. It is also said he did not bet on Milan to lose matches.
Tonali's suspension is set to include eight months of therapy and his participation in anti-gambling initiatives.
The midfielder is expected to be free to train with Newcastle during his suspension, which is set to run until late August of next year.
Tonali's suspension had not arrived before Newcastle's Champions League tie against Dortmund on Wednesday, which allowed the midfielder to be involved.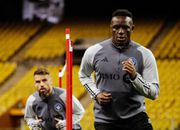 The former Harambee Stars captain has been relegated to the bench at CF Montreal by a teenager in recent times, leaving his future with the Canadian club bleak.
It is thought UEFA did not want Tonali to feature but were powerless without confirmation of the ban from Italy.
Tonali came off the bench to replace Sean Longstaff after 65 minutes with Newcastle 1-0 down courtesy of Felix Nmecha's first half strike.
However, he couldn't help to inspire a comeback as they suffered the first defeat of their Champions League campaign this season.
Tonali had also featured against Crystal Palace in Newcastle's Premier League match last weekend, after the Premier League club had confirmed the midfielder was being investigated.
The Magpies have pledged their support to the Italian international and his family, with manager Eddie Howe last week vowing that the club will throw their arms around him.
"Sandro is a top, top person and a top character," Eddie Howe said. "I've got no doubts about him as a person at all. But like anybody, you don't know everything about every person. It's impossible to.
"Like all human beings, they can have vulnerabilities and weaknesses and things that happen in our lives that are difficult."
Newcastle are yet to comment on reports in Italy of a clause that exists in the 23-year-old's contract which means they do not have to pay him during the ban.
However, the club are assessing all legal options and their lawyers will be exploring if they have a case for compensation, given they paid Milan £52m for a player who had already committed betting offenses, including gambling on his own teams to win matches.
Tonali is part of a wider investigation launched by Italian authorities, with the midfielder and Aston Villa's Nicolo Zaniolo having been interviewed when on international duty earlier this month.
Juventus midfielder Nicolo Fagioli became the first player to speak directly to prosecutors after news broke two weeks ago, and the 22-year-old was subsequently handed a seven-month ban from football.
Get more news on our WhatsApp channel.