The former Harambee Stars captain has been relegated to the bench at CF Montreal by a teenager in recent times, leaving his future with the Canadian club bleak.
Former Harambee Stars midfielder Victor Wanyama has professed not to know why he was dropped by under-fire CF Montreal head coach Hernán Losada, whose future in charge of the MLS club looks bleak after failing to make the playoffs.
Previously a vital component of the midfield, the Kenyan started just once after mid-July as 19-year-old Nathan Saliba became a preferred starter in midfield.
Asked by reporters why he thought he had been relegated to substitute — most often an unused substitute, at that — the 32-year-old professed not to know.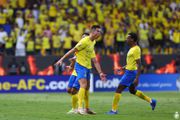 The former  Man United and Real Madrid great has revealed why he 'does not care' after inspiring Al Nassr to a 4-3 win over Olunga and Countinho's Al Duhail.
"I was disappointed. As a player, you want to play more. I didn't really understand why," Wanyama said as quoted by Canadian Soccer Daily.
"But I trusted my teammates to get the job done, even if the situation disappointed me. At first, the team was winning and I respected the decision. When things started to get worse, I asked for explanations and I didn't get one. I was surprised that he couldn't give me the reason.
"I think the communication was not clear with the coach… Our opinions didn't matter."
Though Wanyama may have his own personal issues with Losada, it's hardly a ringing endorsement of the Argentinian head coach that a player who was previously one of the leaders of the group on and off the field feels he cannot communicate with his manager.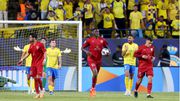 Harambee Stars fans have expressed mixed reactions to Michael Olunga's goal scoring performance against Cristiano Ronaldo's Al-Nassr, making comparisons to his recent profligate performances for Kenya.
Addressing Wanyama's comments head-on when he gave his own media address, Losada categorically denied that he had not had conversations with the midfielder.
"Everything I had to say to him, I told him looking him straight in the eyes," the head coach said. "I can understand his frustration. Sometimes, it can be difficult to accept that a young player plays in your place because he is better than you."
Montréal went through a huge shift last off-season, with key players leaving for Europe and head coach Wilfried Nancy heading to Columbus.
But even so, Losada would have been set the remit by sporting director Olivier Renard and the club's hierarchy to ensure they reached the postseason. Ultimately, they failed.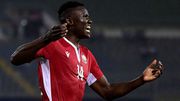 Michael Olunga has faced criticism from a section of Kenyan fans over his lack of goals for Harambee Stars but he brings much more to the side
Asked about the relationship between Losada and Wanyama, Renard was philosophical.
"The most important thing is that people talk to each other. It's like a couple.
That's as well may be, but how do you resolve this kind of conflict? The last thing Montréal need after such a heartbreaking end to the season is disharmony and discord in the dressing room.
Wanyama has revealed he still has a contract at the club for the next season, but remains coy over his future there.
"I still have a contract here for next year. We'll see how it goes…" said the Kenyan guardedly.
"When I re-signed at the start of the season, everyone trusted me and wanted me to stay. I was happy with it, and I have no regrets because we all had the same goal."
Follow our WhatsApp channel for more updates