Gor Mahia coach acknowledges Homeboyz's strength in a fiercely contested 1-1 showdown at Bukhungu Stadium.
Gor Mahia coach Johnathan McKinstry did not mince words as he spoke about his team's recent 1-1 draw against Kakamega Homeboyz at the Bukhungu Stadium on a rainy Sunday afternoon.
Both sides, looking to secure back-to-back wins, had to settle for a share of the spoils in a match that left McKinstry with plenty to say.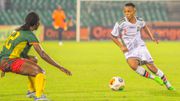 Harambee Starlets aim to overturn a deficit as they face Cameroon in a vital Women's Africa Cup of Nations Qualifier with free entry for supporters.
McKinstry, who witnessed his team's 4-1 triumph over Nairobi City Stars in their previous encounter, recognized the formidable challenge posed by Homeboyz, who had also tasted victory, beating former champions Tusker FC 2-1 in their last match.
"It doesn't matter if you play here or back in Nairobi; we know that when the two teams meet, it is an incredibly physical and competitive game," McKinstry commented during a post-match interview.
"I think a one-all draw is a fair result; neither goalkeeper has made too many saves. It was not a lack of clear-cut chances; both teams fought hard. We were on top, and they had to defend," he continued.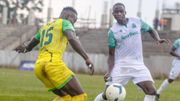 Homeboyz and Gor Mahia share the spoils in a high-octane clash, with Mwinyi's strike cancelling out Omala's opener.
The Irishman did not miss the chance to highlight that many teams struggle when they come up against Homeboyz in Kakamega.
McKinstry subtly took a jab at Gor Mahia's rivals, Tusker FC, who had fallen prey to Homeboyz in their previous match on September 16.
"A point is a fair result, as many teams come to Kakamega and go home with nothing. So, that point will feel more valuable than just a point at the end of the season," he stated.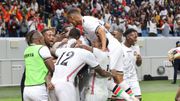 Kenya national football team, Harambee Stars, prepares to face 2018 World Cup hosts Russia in a high-stakes friendly as World Cup qualifiers loom.
The match itself saw an early breakthrough as Benson Omala found the back of the net for Homeboyz in the 10th minute. Gor Mahia, the record Premier League champions, managed to weather the storm and held onto their 1-0 lead as they headed into the halftime break. The Homeboyz, however, were far from done.
In the 52nd minute, Shami Kibwana of Homeboyz launched a decisive strike, breaching Gor Mahia's resolute defense and leveling the scoreline. The match ended with both teams locked in a 1-1 draw.
While the result might not have been the third consecutive win Gor Mahia hoped for this season, it did see their points tally rise to eight, keeping them within touching distance of the top spots in the league.