Only two Kenyans have been entered for the Berlin Marathon and they face a stern test from the Ethiopian contingent that includes more than five women.
Kenya's Sheila Chepkirui will be hoping to make a name for herself as she heads to the Berlin Marathon on Sunday, September 24 but she faces a stern test since long-distance queens, Ethiopians will be in the mix.
The Kenyan is confident of posting good results and she is in great form but can she match the prowess of the defending champion Tigist Assefa?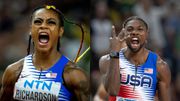 The Americans will have to go back to training as soon as they can as they prepare for the Olympic trials.
Chepkirui made her debut at last year's Valencia Marathon and finished third and this year, she competed at the London Marathon where she finished fourth. She heads to the field with a Personal Best time of 2:17:29, with the hope of lowering that time.
Assefa is the fastest in the field and having mastered the course very well, she will be looking to replicate last year's performance. She will also enjoy the company of her compatriots who are the majority in the field.
However, she has not competed in any race this season and will be opening her season in the streets of Berlin.
The third fastest in the field is another Ethiopian, Tigist Abayechew, who has a Personal Best time of 2:18:03. The 29-year-old will also be looking to give the Kenyan a run for her money since she will also be confident for a win.
She opened her season at the Tokyo Marathon but failed to finish the race and she will be heading to Berlin with the hope of ending her season on a high.
The other two athletes who sum up the top-five fastest women are also Ethiopians and they will definitely be eyeing for wins too.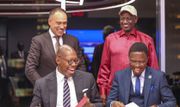 On Friday, Kenya signed an agreement with the National Football Association which will help develop basketball in the country.
Workenesh Edesa and Hiwot Gebrekidan line up as the fourth and fifth fastest in the field and the Ethiopians will ensure they work together to take the glory back home.
Chepkirui will be joined by Margaret Muriuki, the only other Kenyan in the race, who is yet to post an impressive time so far.
Muriuki is not among the top 10 fastest in the field but she might just surprise everyone. She finished second at the Prague marathon and will definitely be eyeing victory in the streets of Berlin.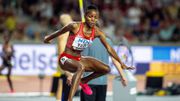 Winfred Yavi switched her allegiance from representing Kenya to Bahrain in 2016 and she has come out to explain the reasons behind her decision.