She clocked 29:24 in Romania to shatter the women-only world 10km record of 30:01 set by compatriot Agnes Tirop in 2021 while Kenya's Weldon Langat won the men's race.
Kenya's Agnes Ngetich broke the women-only world 10km record at the Trunsylvania 10km after clocking 29:24 at the World Athletics Elite Label road race as part of the Brasov Running Festival in Romania on Sunday.
In an impressive solo running display, the 22-year-old showed her intent from the start and covered the first 5km in 14:25 – four seconds faster than the women-only world record for that distance.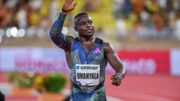 A two-hour live stream of the main meeting (Sunday, September 10) will be available.
She had a lead of 10 seconds ahead of her compatriot Catherine Reline at that point.
Racing on the loop course, Ngetich went on to pass 6.5km in 18:54 and 8.5km in 24:56 before crossing the finish line in 29:24 to record the fastest ever 10km in a women-only race, improving on the 30:01 set by the late Agnes Tirop in Herzogenaurach in 2021.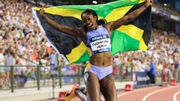 Thompson noted that not being able to compete in the 100m at the World Championships was an emotional moment for her.
As well as being the fastest women-only 10km, Ngetich's time is the third-quickest in history, behind only the 29:14 run by Ethiopia's Yalemzerf Yehualaw in a mixed race in Castellon last year and the 29:19 Yehualaw clocked in Valencia earlier this year.
Reline held on to finish second in 30:14, while Uganda's Joy Cheptoyek placed third in 30:34.
It is a good outing for the 22-year-old Ngetich, who finished sixth in the 10,000 at the 2023 World Athletics Championships in Budapest, Hungary last month.
Ngetich also participated in the Brașov Running Festival last year, securing second place in the 10 km race. Her sporting achievements also include winning the bronze medal at the 2023 World Cross Country Championships and an impressive personal record in the 10 km road race, of 30:27.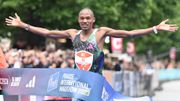 In the elite division, runners who often take part in ekiden and road races, including Alexander Mutiso will be racing.
The men's race was won by Weldon Langat, who completed a Kenyan double in 27:05. Langat improved on his second-place finish at last year's event.