Krop finished third behind Mohammed Katir and Jakob Ingebrigtsen at the just-concluded World Championships.
Jacob Krop headed to the World Championships in Budapest, Hungary, with one goal in mind, to beat two-time World 5000m champion Jakob Ingebrigtsen in the 12 and a half lap race.
However, Krop's dream did not become a reality as he finished third behind the Norwegian and Spain's Mohammed Katir who took top honours. Krop has vowed to come back stronger and noted that he must beat Ingebrigtsen.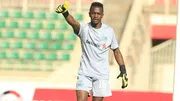 The Irishman has revealed the reason behind Gad Mathews' absence in their opening match against Sofapaka.
Ingebrigtsen clocked a Season's Best time of 13:11.30 while Katir timed 13:11.44 to cut the tape and Krop came in third in 13:12.28.
"I knew I had the chance to beat Ingebrigtsen in the last lap but he outsmarted me. I hope to beat him going forward," Krop said in a post-race interview.
He added that he was happy to have settled for the bronze medal despite it being a drop from last year's event.
At the 2022 World Championships in Eugene, Oregon, Krop finished second behind Ingebrigtsen but this year, the Spaniard denied him the silver medal.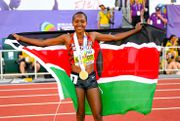 The fan insists Kipyegon gave him the gift "as a token of appreciation for the support over the years" after watching her run in person numerous times.
"I'm so happy about the results because I have gotten a medal. However, the heat was too much and it was a bit difficult running there," he said.
He added that the pace in the race was slower and he found it difficult to run well since he is used to running faster races.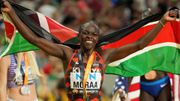 Moraa went into the race unbeaten so far this season and Kenyans had hope that she would deliver the third gold medal.
"I was not happy with the slower pace, I normally run the faster races. The slower ones really drain me," Krop said.
He was with compatriot Ishmael Kipkurui, the reigning World junior cross-country champion who faded to finish 10th.