Her personal best time over the distance currently stands at 3:50.37, a time she ran at the 2022 Monaco Diamond League meeting.
Close to eight years ago during the Monaco Diamond League meeting, Ethiopia's Genzebe Dibaba was in a class of her own as she obliterated a strong field of athletes to cross the finish line first and set a new world record of 3:50:07.
Dibaba bettered the 22-year-old record of 3:50.46 that had been set by China's Qu Yunxia on September 11, 1993. Eight years down the line, she still holds the record but could 2023 be a year of new records, especially with Faith Kipyegon threatening to shutter the record?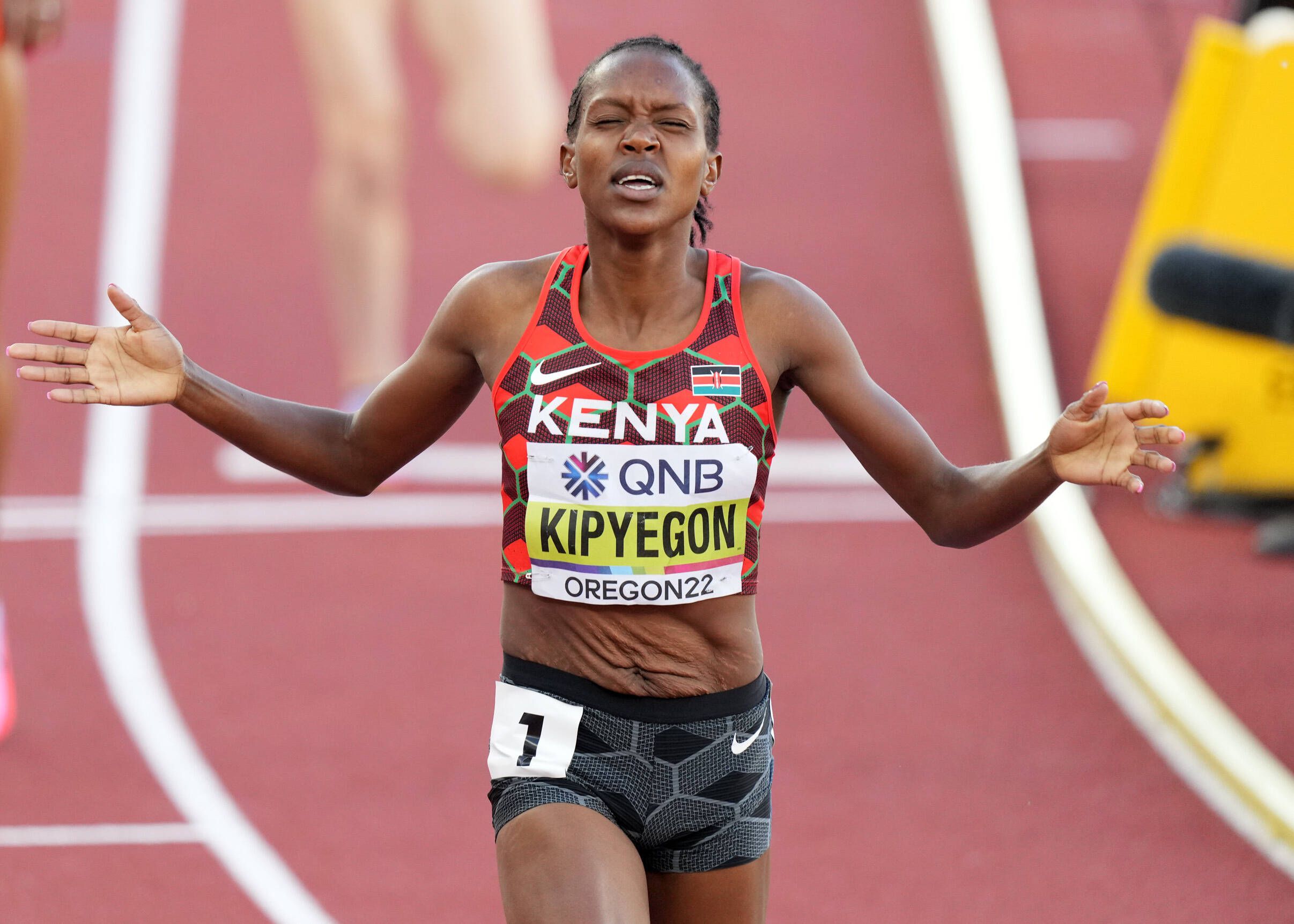 Kipyegon, a multiple Olympic and World champion has her eyes fixed on that record. She has produced remarkable results throughout her career, winning back-to-back Olympic titles (at the 2016 Rio Olympics and 2020 Tokyo Olympics).
At 18 years, Kipyegon made her Olympics debut in London 2012 where she placed sixth (4:08.78) in the heats and couldn't proceed to the final.
Four years later, at 22, Kipyegon made a comeback at the 2016 Rio Olympics where she ran a brilliant and tactical race to win in 4:08.92. She edged out Dibaba (current 1500m women's world record holder) to the title.
Her World Championships debut at the 2012 edition saw her settle for fifth place in 4:05.08. She returned for the 2015 Beijing World Championships where she improved her previous fifth place to finish second in 4:08.96.
At the 2017 London World Championships, Kipyegon shocked the world after obliterating a star-studded field that included Sifan Hassan, Laura Muir, and Dibaba to win the race in 4:02.09.
After her 2017 feat, Kipyegon took a maternity break. In June 2019, almost 12 months after giving birth, Kipyegon made her racing comeback, and this time, she had far exceeded her level of performance. Initially, Kipyegon had never run below four minutes in any major championships she had competed in.
At the 2019 Doha World Championships, Kipyegon failed to defend her world title but improved her time to 3:54.22. Sifan Hassan ran away with the first position and had Kipyegon settle for second place.
She went ahead to defend her Olympic title at the 2020 Tokyo Olympics where she won the race in 3:53.11. This was the start of what I would call Kipyegon's spectacular form.
It was the beginning of great form for Kipyegon as she went ahead and reclaimed her world title at the 2022 World Championships in Oregon. She became the first woman ever to win four 1500m medals at the World Championships.
Kipyegon attempted to break the record at the same Monaco meet where Dibaba set the new record but unfortunately missed it by an agonising three seconds. This saw the Kaptagat-based athlete become the second-fastest 1500m woman in history. She has done it all and the only honour she is yet to achieve is the world record.
This year has also started on a high for the mother of one. She obliterated a strong field of athletes to win the senior 10km women's race at the Sirikwa Classic World Cross-country Tour on February 4.
Considering her last cross-country win was at the 2017 World Cross-country Championships in Kampala, Uganda, Kipyegon has proven to be unbeatable. Starting the season with such a massive victory might just be a sign that this is the year tables will turn and bridges burnt.
However, breaking a world record is not a walk in the park and it will be no different for the 29-year-old. It requires hard work, discipline, and focus, maybe even more than that. If Kipyegon is to break the record, she has to work for it because nothing comes on a silver platter.
Despite Kipyegon being one the greatest 1500m female runner of all time, there are obstacles she is bound to face in her quest to break the world record. Some great upcoming athletes will be keen to make this impossible for her despite her proving to be in her own class.
One of her greatest threats will be Ethiopia's Gudaf Tsegay, the World 5000m champion. She doubled at the World Championships and managed a second-place finish in the 1500m after being edged out by Kipyegon.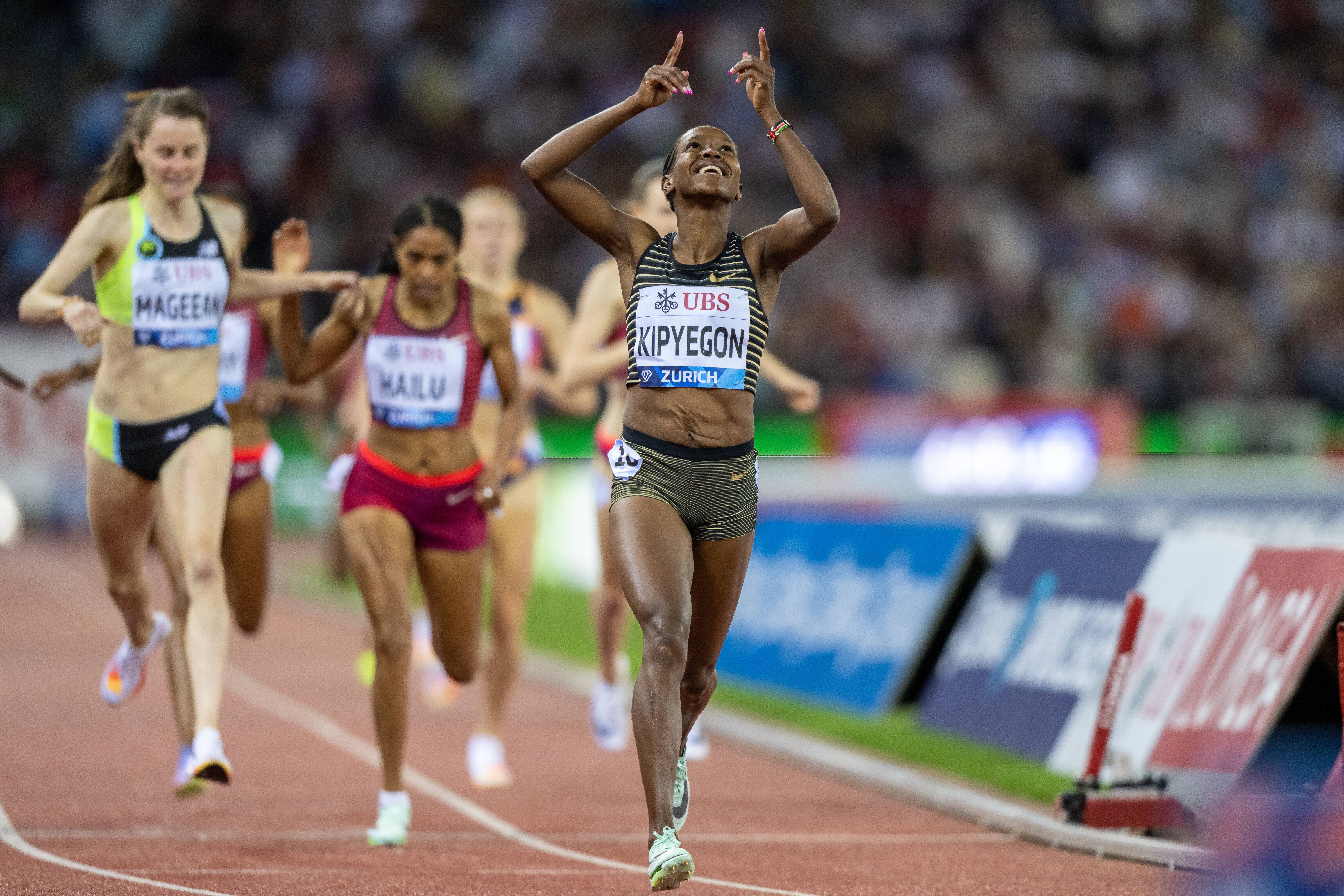 This year has also started on a high for her as she has the second-fastest women's indoor mile in history to her name after winning the Orlen Copernicus Cup, a World Athletics Indoor Tour Gold meeting. Tsegay is also the 1500m world indoor record holder.
The courses in the different Diamond League meetings will also be of great consideration in her plight to break the record. The first meeting will be in Doha, Qatar on May 5.
The course there seems to be a favorable one with Kenyan athletes recording world-leading times. Doha is also the city where Kipyegon set her personal best times in the 800m, 1500m, and 3000m. Kipyegon could give a shot to her challenge here.
The World Championships in Budapest, Hungary may also be an avenue for her to execute the plan. The championships are slated for August 19-27 and that is a long way coming. This will give her ample time to achieve the target. However, it may be a challenge considering she is not familiar with the course.
Ultimately, Monaco seems to be the place. The meeting in Monaco will be on July 21. In an interview with World Athletics, Kipyegon revealed that she knew Monaco was the best place to break the record.
"I knew this was the best place to get the world record so I am disappointed I lost it in the last meters," she said. She also disclosed that the course there is fast meaning it is easier for her to achieve a fast time.