Tennis Kenya is gearing up to host two Women's World Tennis Tour events with more than Ksh 7 million up for grabs as prize money.
Tennis Kenya is set to host two Women's World Tennis Tour events from December 9 to 16 at the Karen County Club before proceeding to Nairobi Club from December 17 to 23.
The total prize money set aside for the tournament is Ksh 7,630,000 and the event will promise to be a thriller just like last year's edition.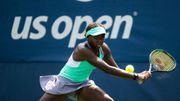 The top seed was in a class of her own as she downed Tanzania's Shana Mao in straight sets
During last year's edition, the total prize money stood at Ksh 2,289,000. This means there has been an increment of more than 50% to cater to this year's exemplary performers.
Follow the Pulse Sports Kenya WhatsApp Channel for more news.
During last year's edition of the event, Wimbledon junior doubles champion Angela Okutoyi was among the star attractions when Kenya hosted the two tournaments.
At the time, six local players also featured at the event which had also attracted 45 players and 10 coaches from 21 countries and regions.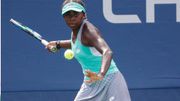 Okutoyi is enjoying a blissful season and she will be hoping to maintain the hot streak at the National event.
The nations represented during last year's event included hosts Kenya, the USA, India, Switzerland, Germany, and France.
Serbia, Croatia, Denmark, Italy, Ireland, Japan, Nigeria, Austria, Israel, Algeria, Tanzania, UK, North Macedonia and Uzbekistan were also in the mix.
This will mark the fourth time Kenya will be hosting the event after successfully staging it during the 2022, 2019 and 2018 editions.