The 2007 800m world champion ventured into coaching after retirement and it has paid off as she has athletes from her stabe heading to next month's World Championships
After hanging her spikes in 2015, former 800m world champion Janeth Jepkosgei wanted to do more for upcoming athletes and that's how the birth of her Kapchemoiywo training camp in Nandi County came to be.
At the time, Jepkosgei was passionate about working with youngsters, something that still drives her to date.
After completing her Secondary School education, Jepkosgei used to train in Iten with Brother Colm O'Connell and that is where her dream of mentoring young runners came from.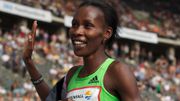 She encouraged athletes to use their God-given talents and practice patience instead of taking shortcuts.
"When I was starting my career, I used to train in Iten with Brother Colm, who was also David Rudisha's coach. He had his camp where I used to train every holiday when I was in high school," she told Pulse Sports.
"Joining his camp used to motivate me a lot. I always told myself that if I ever get a chance to be an elite athlete, I would also want to nurture young talent and give back to my community. Brother Colm built my career."
After the 2015 World Championships in Beijing, Jepkosgei suffered an injury and at the time, she also wanted to have a child and so she had to make the decision to end her professional career then.
But she remembered what she had always wanted to achieve, starting a camp, and that's how she started her journey. She took in athletes including trailblazing Nelly Chepchirchir and Sylvia Chelang'at.
"I started a camp for young ones…I've been doing the camps every holiday. I have assisted some athletes to get scholarships after completing their High School education. Some have also ended up becoming top athletes in the world. I have a passion for athletics…I love sports," she added.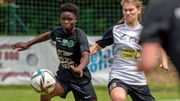 The forward has pledged to give back to her community and make a difference
Eldoret Express, as she is famously known, gets the athletes from the county level and some parents even approach her with requests to help nurture their children.
"I give them a chance to train with us and I follow up with their teachers when they are in school," she said.
It has, however, not been a walk in the park for her since she has faced some challenges but she is still able to rise from the ashes. At the moment, she can now brag about having some of the great athletes who have also qualified for the World Championships in Budapest, Hungary.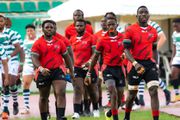 Kenya have a chance to avenge their defeat to Zimbabwe in the final of the Barthes Trophy.
They include 20-year-old Nelly Chepchirchir, 19-year-old Brenda Chebet, and 18-year-old Emmanuel Wanyonyi.
At the camp, they not only train athletes in the aspect of the sport but also teach the youngsters other basic life skills such as baking and public speaking skills.