41-year-old Abel Kirui has shared some tips on how upcoming athletes can manage their funds to avoid languishing in poverty in the future.
Two-time World Marathon champion Abel Kirui has shared wise words of counsel to upcoming athletes concerning the management of funds.
Kirui observed that some young athletes make good money out of their hard work but they end up misusing the funds and later on languish in poverty.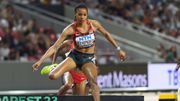 Beatrice Chepkoech has disclosed her plans going forward after starting her season with a striking win in the Netherlands.
Follow the Pulse Sports Kenya WhatsApp Channel for more news.
The former Olympic silver medallist advised them to make wise investments since running is a great career and it can take them far.
"When most young athletes get their first money, they go crazy and miss the mark. When they get something maybe in the big marathons, they relax and they can't be consistent.
However, when they earn slowly, maintain consistency, and make smart investments, they will maintain their status in the field.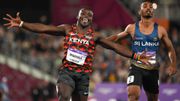 Ferdinand Omanyala is impressed by how his 2023 achievements have inspired the rise of many Kenyan sprinters.
They should also take running as a career since it has the ability to take them places," Kirui said.
He added that he has mastered the art of balancing his job and athletics and discipline is one of the main virtues to maintain.
He explained that whenever he is away on other duties, his deputy takes over his position and when he gets back, he goes back to work and continues running things smoothly. Kirui added that he has also learnt how to balance all that and his family.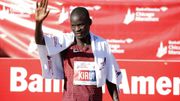 Two-time World champion Abel Kirui will be hoping to make an impact at the Fukuoka Marathon next month as he seeks a grand return to the Olympic Games.
"You need to be disciplined…waking up early in the morning, having enough sleep, and eating well. You also need to attend the meetings at work," he said.