The National Olympic Committee of Kenya has penned a lovely message to their 'most beloved heroes' as they prepare for the Olympic Games.
The National Olympic Committee of Kenya (NOC-K) has penned a lovely message to athletes, whom they referred to as their most beloved heroes.
This heartfelt message comes as they are gearing up for the Olympic Games set to be held in Paris, France next year.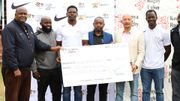 Shujaa are scheduled to leave the country on Thursday, September 14 for Zimbabwe.
NOC-K will be looking to send as many athletes as they can to the European country as they bid to increase the medal haul.
In the message, they said: "A love letter to our dear athletes; Our most beloved heroes. We recognise the importance of safeguarding athletes in the world of sports."
NOC-K added that their commitment towards the safety of the athletes extends beyond the game as they also want to ensure that the athletes' physical health, mental well-being, and ethical development are also in top condition.
"We believe that by creating a secure and nurturing environment, we not only protect our athletes but also contribute to the integrity and sustainability of the sports we cherish.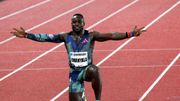 Africa's fastest man Ferdinand Omanyala has rated his 2023 season that had mixed results.
"This commitment reflects our dedication to upholding ethical standards, complying with regulations, and fostering trust within the sports community.
"Together, we can ensure that Team Kenya reaches its full potential, not only as competitors but as role models for future generations," the letter added.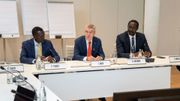 President Bach noted that within a short time, NOC-K had become a model Member of the global sporting body with over 200 Olympic members across the world.
Meanwhile, several sports disciplines have already begun their Olympic campaign by attending the qualifying events. The rowing, and hockey teams among others are already in operation bidding for a chance for the Olympic ticket.