The Lakeside outfit made a return to the Kenya Cup after thrashing Daystar Falcons 19-7 in the Championship Playoff final.
Kisumu RFC head coach Lawrence Buyachi has disclosed that his side is looking to make an impact as they return to the Kenya Cup scheduled to start in November.
Kisumu made a return to the Kenya Cup after thrashing Daystar Falcons 19-7 in the Kenya Rugby Union (KRU) Championship back in March.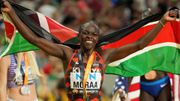 Moraa went into the race unbeaten so far this season and Kenyans had hope that she would deliver the third gold medal.
The win saw them end their three-year hiatus from the Kenya Cup after they were relegated at the close of the 2019/2020 season. As they make a comeback, the veteran tactician is hopeful of a good run this time around.
"Ours is very simple as we brace for our Kenya Cup return. To survive. We are already working behind the scenes to survive and we believe we will get there," he said, as per Kenya Cup.
The tactician means business as he looks to return the lakeside team to winning ways. He is a two-time Kenya Cup winner, titles he bagged when still at Nakuru RFC in 2013 and 2014.
He also recounted the team's championship campaign that saw them bag promotion back to the top flight. He added that they went into the championship with one goal and certainly achieved it.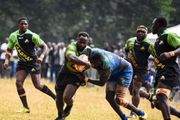 The Sugar Millers and the Bankers appear favourites to claim the National Sevens Circuit title but will have to up their performance in Eldoret to fend off rivals
"It all started from the onset when I got the opportunity to coach a big club like Kisumu RFC. We set the targets for what we needed to do for the season.
"Our bare minimum was Kenya Cup qualification and we kept the ball rolling. There was superb engagement from all sectors…the playing unit, the coaching unit, and the exco were in tandem. We had a common goal, and we attained it," he said.