Anyango rose to fame at the Africa Junior Championships in Zambia after bagging a silver medal.
Youngster Caroline Anyango will be looking to maintain her hot streak as she heads to the upcoming Commonwealth Youth Games scheduled for August 4 to 11 in Trinidad and Tobago.
Anyango rose to fame at the Africa Junior Championships in Zambia after bagging a javelin silver medal and believes there is more to come as she gears up for the global event.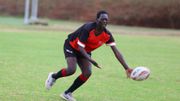 The Young Lionesses are the only African team in the girl's rugby category and will be battling for glory against six nations.
She has been honing her skills at the Moi International Sports Center in Kasarani for the past two weeks and has since shown great progress in her throws improving from 42m to an astonishing 48m.
She draws her inspiration from the 2015 World champion Julius Yego and would one day want to be like him. During her training sessions at Kasarani, Anyango got guidance from Yego, something she views as a great privilege.
"I am incredibly honored to have the opportunity to learn from someone as accomplished as Julius Yego. His guidance and mentorship have been instrumental in refining my skills and honing my technique," an elated Anyango said.
As she heads to the Commonwealth Youth Games, Anyango has set sights on improving on her previous performance and etching her name on the annals of sporting history.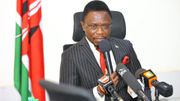 Many people aired their views asking why only most football teams were awarded cash tokens and not other sports disciplines from all over the country.
Breaking a world record in the future is very much part of her dreams, a feat that seems more attainable with her boundless potential and the expert guidance of her mentor.
Meanwhile, the Kenyan swimming team is set to depart the country for the global event on Monday, July 31 as others follow in the coming days.