Young's appointment is in preparation to build capacity for the 11th edition of the rally which takes place across 11 counties in Kenya.
The East African Safari Classic Rally (EASCR) has announced the appointment of Chantal Young to the position of Rally Office Manager.
Young's appointment is in preparation to build capacity for the 11th edition of the rally, which will run from December 9 to 18, 2023, across 11 Counties in Kenya.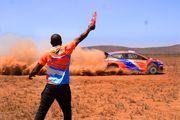 Previously, local crews had voiced concerns about the management from the federation and were on the verge of sidelining themselves from the country's Africa Rally Championship (ARC) round.
Complimenting the current team's activities, the role of Rally Office Manager will also be pivotal in the future growth of the EASCR and support the increase in events and competitors anticipated from early 2024 onwards.
Young's role brings extra capability to the team as it is confirmed that over 60 entrants, a third of whom are local drivers, will take part in the rally.
Follow the Pulse Sports Kenya WhatsApp Channel for more news.
The rally begins in Kilifi County and ends in Diani, covering a distance of nearly 4,000km in what promises to be a rip-roaring and action-packed competition.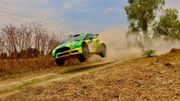 Kenyan duo Karan Patel and his co-driver Tauseef Khan protected their championship lead to claim the overall ARC Rally title following a podium finish in the season finale in Tanzania
Young has impeccable pedigree and experience for the role. She has always been surrounded by motorsport and has been one of Kenya's most well-rounded female competitors with a history in quad bikes and rallying.
As a competitor, Chantal won the classic championship in her first year before taking the accolade of highest-placed female navigator in the 2013 edition of the EASCR.
Young is also an organiser for the Kenyan Enduro circuit and in 2019 became responsible for Competitor Relations in the 2020MiniandMain EASCR events.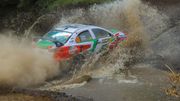 The 2023 national rally champion Jasmeet Chana was in a class of his own as he led from start to finish to claim the penultimate round, the Guru Nanak Rally in Nakuru county
This mix of practical experience, as well as organisational excellence, makes Young a very welcome addition to the team.