Homeboyz face Libya's Al Hilal Benghazi in the second leg of the CAF Confederation Cup preliminary round.
Kakamega Homeboyz head coach Patrick Luwowo Odhiambo says he finds it easier to coach his team away from home than in front of their own fans after his side drew 0-0 with Libya's Al Hilal Benghazi in their debut CAF Confederation Cup appearance last Saturday.
Odhiambo believes that it will be smooth sailing to face the Libyan side when they play each other in the return leg this Saturday.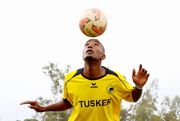 Kapaito played for Ethiopian Premier League side Arba Minch after leaving Kariobangi Sharks last season.
"I think it will not be very difficult when we play away at their ground," Odhiambo said. " It will not be very difficult at their ground because the game has yet to be fully played," he added.
Luwowo believes that his side have a plan to slay the Libyan giants on Saturday, suggesting that failing to plan would be planning to fail.
"I believe that in football, everything is about planning. As a coach, I have a plan to make the players understand me before we execute it on the ground.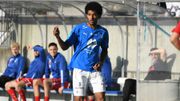 The striker with Kenyan-English roots earns Norwegian First Division team of the week spot with standout performance.
"The game ended, but at least we have a plan on how we will beat the team."
Odhiambo personally sees playing away from home as a less challenging task than at home, which makes him bullish that the challenge of taking his team to Tripoli will not be as difficult.
"Why not? Why can we not beat them? Playing football away is easier than at home to me."
Quizzed about whether his side had met his expectations during the draw, Odhiambo said: "We did not play as per expectations because we did not get a win. 70 percent convinced. We played well but did not win. The good thing is that they did not score."
Homeboyz will face Al Hilal Benghazi in the return leg from 9:00 PM on Sunday.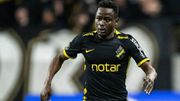 The former Gor Mahia left-back has found himself being part of a team that is battling for survival in the Swedish top league.