The skipper reflected on what has gone wrong at the club as their wait for a trophy will now go into its 16th year.
Tottenham Hotspur captain Harry Kane has stated that the club has lost some values that made them competitive under Mauricio Pochettino.
Although they failed to win any silverware under Pochettino, they were a very competitive side, failing to finish in the top four in just one of his five seasons. Spurs also reached the club's first Champions League final in 2019.
"Yeah, I think whenever you have a good moment as a team, I think we had three or four really good years when we were competing at the very top, and that was without spending loads of money," Kane told Sky Sports.
"We had a really good mixture of young and experienced players. It's impossible in football to click your fingers and go back to the good times and say, 'let's go back to what it was', because every season and every situation is different. But I feel like there were some values and some culture at that time that really made us achieve the things we did.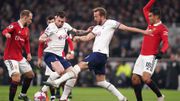 Given Spurs recent form and previous records, United were tipped for a victory in the midweek clash.
"So maybe we've lost parts of that over the last few years, and it's about looking back at that and seeing the good things we can take from that and trying to implement that in the future."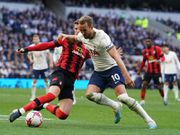 The England skipper has been linked with a move away in search of trophies.
In a bid to turn the club into a more competitive outfit after Pochettino left, chairman Daniel Levy sought the help of Jose Mourinho, a serial winner, and Antonio Conte to end Spurs' trophyless run, but neither achieved that.
This season, Spurs have experienced a torrid time on the pitch and have seen Conte leave before Cristian Stellini, who was acting in an interim capacity after the previous managerial change, was also relieved of his duties following a big loss to Newcastle United.