PSG are still insisting on Højlund's camp but Man Utd have already agreed terms.
Manchester United have 'verbally submitted' their first bid for Rasmus Hojlund of Serie A club Atalanta.
According to Fabrizio Romano, United have been linked with the Denmark international for weeks, and he has reported that the club have offered the Italian outfit a proposal worth £42.8m ( ksh 7.5 billion) plus a further £8.5m ( ksh 1.5 billion) in add-ons.
The Sports Cabinet Secretary is determined to ensure the facilities are ready by the stipulated time with work set to continue even if 2027 AFCON bid fails
Atalanta are thought to be seeking an initial fee of at least €70m (£60m) for their star striker.
A striker certainly seems like the missing part of the jigsaw this summer, after already adding a midfielder and goalkeeper to the squad.
Hojlund has lots of potential and Ten Hag clearly believes he can make him an elite striker.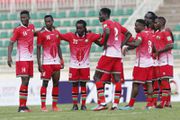 If Harambee Stars is to qualify for its first ever World Cup and always go far at the AFCON, this is why it must invest in youth and grassroots football.
Last season, United were far too reliant on Marcus Rashford for goals, so we need to see other forward players chipping in. Hojlund will be expected to do that if he joins.
However, Romano warned that PSG remain interested in the striker, and 'keep insisting' with his representatives.
The French giants accepted a world-record £259 million bid from Al Hilal for Kylian Mbappe, and will be in the transfer market for a replacement if the forward chooses to leave.
According to RMC Sport's Sacha Tavolieri, PSG have held talks with Hojlund's representatives but are looking to convince Atalanta to lower their asking price.
Whether the Italian side choose to do so remains to be seen - but United will be hoping that they do as they look to seal a much-needed third summer signing following the arrivals of Mason Mount and Andre Onana.
Speaking about the club's striker search in a press conference on Wednesday, Ten Hag said: "What I can say is we do everything in our power to get it done. For me, the earlier the better because we have to integrate him in the team, with the way of play.
"In an ideal situation, he was already here. But you do not always get ideal situations as a manager."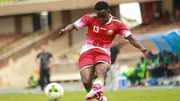 The Sweden-based left-back has given his diagnosis to what is ailing Harambee Stars and what can be done to record positive results