The Sweden-based left-back has given his diagnosis to what is ailing Harambee Stars and what can be done to record positive results
AIK left back Eric 'Marcelo' Ouma believes Harambee Stars can qualify for the 2025 Africa Cup of Nations as well the 2026 World Cup if there are no constant changes in the team.
Ouma was part of the team that represented Kenya at the 2019 Africa Cup of Nations. The team missed out on qualifying for the 2021 edition after finishing third in their qualifying group, before a year-long ban imposed on the country by FIFA due to government interference, prevented them from participating in the 2023 qualifiers.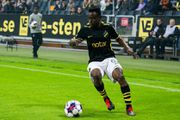 Ouma has been linked with moves to several European clubs, including Atalanta, Wolfsburd, Crystal Palace and an unnamed club in France.
Quizzed about why Kenya has struggled to perform well consistently over his time in the team, Ouma blamed it on the constant changes.
"It is part of football. Sometimes you win, sometimes you lose," Marcelo told Vee Nyaga YouTube channel.
"But sometimes, (it is because of a lack of cohesion). When you go to the national team, today you are with Collins (Shichenje), tomorrow you are with another person (for example).
"The chemistry is not the same. If they keep the same squad and allow them (to find chemistry with each other), maybe it will be something good. It will make a difference because we will get used to each other."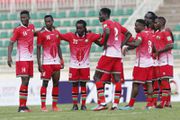 If Harambee Stars is to qualify for its first ever World Cup and always go far at the AFCON, this is why it must invest in youth and grassroots football.
Ouma has urged Harambee Stars coach Engin Firat to keep a core of players for the upcoming assignment in order to allow them to gel, which may improve their chances of getting results.
"When we get used to each other, we will become unstoppable because if you look at the other national teams, they always have the same players," he added.
The marauding left footer has challenged everyone involved in making the national team to come together and stop blaming each other in order to help push them forward.
"Failure has a lot of factors and it does not depend on only one person. It is not about pointing fingers because it can begin with yourself, not only the federation, but also others," said Ouma.
"We have to work (together) in order to make Kenyan football great.
"You have to start from down. It is like when you are building a house. When the foundation is good, then the house will be strong.
"We have alot of talents, but they do not have facilities. They do not have shoes, equipment and even places to train. In Europe, they have all those things. Even here, there is a pitch over there where players can play anytime.
"Football has money. Football is like an investment and a career. People should take it seriously."
Kenya are placed in Group F of the World Cup qualifiers alongside Seychelles, Ivory Coast, Burundi, and The Gambia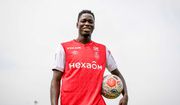 The 26-year-old Kenyan international has joined the Will Still-coached side from Gent on a five-year contract