The four-nation tournament will be hosted in the Island nation from Sunday, June 11,2023.
Harambee Stars will take on Djibouti in their opening match of the Mauritius 4 Nations Series Tournament on Monday, June 12 at Anjalay Coopen Stadium in Port Louis.
Mauritius Football Association confirmed they would host and play the tournament with Pakistan, Djibouti, and the Harambee Stars.
The Les Dodo, Mauritius national team, will be the first to take to the field against Pakistan on Sunday, June 11, at the same venue at 3:30 pm local time.
Kenya will next face Pakistan on Wednesday, June 14, in the only match of the day before facing Mauritius on Sunday, June 18.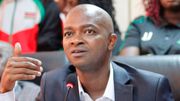 Kenya is among 54 CAF member associations who will each pocket $1 million a year towards football development following an agreement with Saudi Arabia.
Harambee Stars coach Engin Firat has revealed that he will include new players in his mission to build a strong team for the 2026 World Cup qualifiers set to begin in November.
"The majority of our players will still be in Europe and Asia at that time. Our objective is to prepare everyone for the World Cup qualifiers, therefore we will give new players a chance," Firat told reporters last Sunday at Nyayo National Stadium.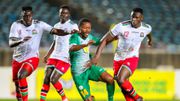 The 2026 World Cup will be the first to feature 48 teams, a sharp increase from the 32 sides.
"We'll continue to scout the country for players who can wear the national colors. The process is not limited to Kenyan Premier League players. I attempt to scout throughout all divisions of the country for young potential, including the second division."
The four-nation tournament will be hosted in the Island nation from June 11 during the Fifa international window.