Austrian-Kenyan partnership project continues to transform lives through football.
Last weekend, the picturesque Linz St. Florian Tillysburg Golf Club in Austria witnessed an extraordinary event that transcended borders and united hearts.
The Acakoro Charity Golf Tournament 2023 successfully raised more than Ksh 7 million shillings (approximately 50,000 euros) for the Acakoro Football Academy in Kenya.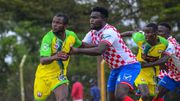 The former Nzoia Sugar defender's move to the Tanzanian Premier League side Geita Gold draws closer.
The tournament attracted the support of numerous current and former top athletes, entrepreneurs, and players, all of whom embraced the opportunity to serve a noble cause.
According to organizers, the funds will enable the academy to continue its crucial work of supporting underprivileged children from the Korogocho slums in Nairobi.
"We hope that friends, clubs, companies, and many people in Upper Austria will continue to support the Acakoro project, with sponsorship or a donation, in order to give children a future and prospects with education, work, and football locally in Africa," said Acakoro's managing director Stefan Köglberger.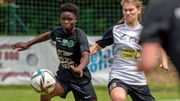 The forward has pledged to give back to her community and make a difference
The Acakoro project, which recently marked its tenth anniversary, holds a profound connection to the late Helmut Koglberger, a revered figure in the LASK football community, who passed away in 2018.
Notably, the Acakoro project has successfully integrated girls into its program, with 50 out of the 150 children already participating being girls.
One of the project's inspiring success stories is Sylvia Makungu, an Acakoro graduate currently playing in the Austrian Women's Bundesliga at Wacker Innsbruck.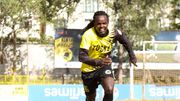 The Brewers part ways with a legend after seven years and nine months of dedicated service.
Situated in the heart of the Korogocho slum, the Acakoro Football Academy has been a beacon of hope since its inception in 2013.
Through a comprehensive approach, the project provides school education and learning through play to 150 girls and boys daily.
With the dedicated support of 16 employees, the academy not only imparts education and football skills but also attends to the basic needs of the children, such as nutrition, hygiene, and medical care.
"It is always impressive how many support this great project, even in difficult and challenging times, and thus make our goal for Acakoro possible: to promote football and school education for children from the slum - and thus to give perspectives and opportunities," said the project's chairman Willi Prechtl.