The event is set to be held from Friday, July 28 to Monday, July 31 at the American International School of Johannesburg (AISJ) in South Africa.
Roseline Ooko and Kiggundu Austin Omondi are among 80 of the top high-school-age prospects from Africa that have been selected to participate in the 19th edition of the Basketball Without Borders (BWB) organised by the National Basketball Association (NBA) and the International Basketball Federation (FIBA).
The event is set to be held from Friday, July 28 to Monday, July 31 at the American International School of Johannesburg (AISJ) in South Africa.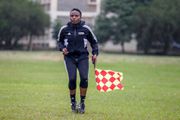 The match official was at her brilliant best as an all-African crew took charge of Portugal's win over Vietnam.
The BWB Africa 2023 will bring participants from more than 25 African countries to learn directly from current and former NBA, WNBA, and FIBA players, legends, and coaches and compete alongside their peers from across the continent.
The youngsters will be coached by two-time NBA All-Star Bam Adebayo, 2022 NBA champion Jonathan Kuminga, 2022 NBA All-Star Darius Garland, and Jalen Suggs.
Five current and former NBA head coaches will also serve as BWB Africa 2023 coaches. They include Cavaliers head coach J.B. Bickerstaff, Nigeria Men's National Team head coach and Sacramento Kings head coach Mike Brown, 2018 NBA Coach of the Year Dwane Casey, Los Angeles Lakers head coach Darvin Ham and veteran NBA coach Dave Joerger.
Several former NBA and WNBA players will also serve as BWB Africa 2023 coaches, including 2015 FIBA AfroBasket champion Olumide Oyedeji, 2011 NBA champion Ian Mahinmi, former NBA player and Basketball Africa League Head of League Operations Ruben Boumtje-Boumtje and former NBA player Tacko Fall.
The 2003 WNBA champion Astou Ndiaye, two-time WNBA champion Taj McWilliams-Franklin, four-time WNBA champion Sheryl Swoopes and Mozambique basketball legend Clarisse Machanguana have also been selected.
Toronto Raptors Vice-Chairman Masai Ujiri, New Orleans Pelicans Executive Vice President of Basketball Operations David Griffin, and Portland Trail Blazers Assistant General Manager Mike Schmitz will serve as camp directors, while David Crewe and Frank Adams (Phoenix Suns) will serve as the camp's athletic trainers.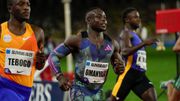 He goes into the race psyched up and ready to gauge where he stands with only 23 days to go for the global event.
The players and coaches will lead the campers through a variety of activities, including movement efficiency drills, offensive and defensive skill stations, three-point contests, 5-on-5 games, and life skills and leadership development sessions.
A ceremony on the final day of the camp will award the Kim Bohuny Camp MVP, the Patrick Baumann Sportsmanship Award, the B.J. Johnson Most Improved Player Award, the Three-Point Champion, and the Defensive MVP to the boys and girls who distinguish themselves on the court and as leaders.
As part of the camp, NBA players and coaches will also participate in several community outreach initiatives around Johannesburg, including a hospital visit and a Her Time to Play seminar for the female campers on July 28, and a court unveiling in the Alexandra Township on Saturday, July 29.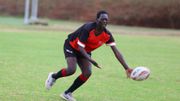 The Young Lionesses are the only African team in the girl's rugby category and will be battling for glory against six nations.
In addition, BWB Africa 2023 coaches will lead a development clinic for local coaches at AISJ on July 30.
Also, on July 29, select NBA players will visit the NBA Store at Sandton City Mall in Johannesburg and engage with fans.