This is the first time both teams are making it to the final since the inaugural event in 2021.
Senegal's AS Douanes are set to clash with Egypt's Al Ahly in the 2023 Basketball Africa League (BAL) final on Saturday, May 27 at the BK Arena in Kigali, Rwanda, 7:00 PM EAT.
This is the first time both teams are making it to the final and there is a potential for the first BAL champion from West Africa in AS Douanes.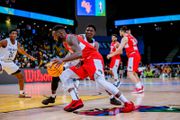 Al Ahly will carry the favourites' tag going into the final, but basketball games are won on court and not in the record books.
In the two previous editions, also hosted in Rwanda, Zamalek of Egypt won the 2021 edition while US Monastir won last year's edition.
Al Ahly (6-1) is led by head coach Agustin Julbe Bosch, a Spaniard, who was also vital in leading Zamalek to the BAL Championship in the league's inaugural season.
They also brag of having the 2023 Egyptian Super League MVP and former Texas A and M-Corpus Cristi and University of Oregon guard Ehab Amin, who leads Al Ahly in points, rebounds, and assists in the playoffs.
Meanwhile, AS Douanes (5-2) rallied from a 0-2 start in the Sahara Conference group phase in Dakar and have not lost since.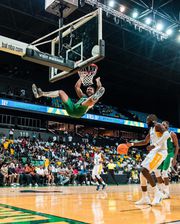 The pair of Jean Jacques Boissy and Marcus Crawford was unplayable for Petro and made it tough for every matchup thrown at them.
Former NBA Academy Africa prospect Jean Jacques Boissy led AS Douanes with 28 points in their 92-86 semi-final victory over then-undefeated Petro de Luanda of Angola.
At 16 years old, NBA Academy Africa prospect and BAL Elevate player Khaman Maluach of South Sudan is the youngest player ever to make the BAL Finals.