Omanyala's next stop is at the World Championships in Budapest, Hungary where he intends to make history.
Africa 100m record holder Ferdinand Omanyala is now ready to rumble with the 'big boys' at the World Championships in Budapest, Hungary after a spectacular first half of the season.
His final race before the World Championships was at the Josko Lauf Meet in Austria on Saturday night where he finished second behind Great Britain's Eugene Amo-Dadzie.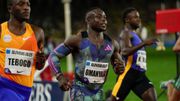 The Commonwealth Games champion has sweet memories of Austria since it was the first place he ever run under 10 seconds.
Amo-Dadzie clocked 10.04 to cut the tape ahead of Omanyala who clocked 10.07. Puerto Rico's Khalfani Muhammad finished third in 10.51.
In a post on his Twitter account, Omanyala did not seem disappointed in his second-place finish and hinted that he is very much ready for the global showpiece.
He said: "10.08 and 10.07 yesterday in Austria. In everything we give thanks. All the races before the world championships done. The road to Budapest is now clear. Trusting the process."
Omanyala opened his international outdoor tour with two races in South Africa where he reigned supreme in both. He then proceeded to the Botswana Golden Grand Prix where he reigned supreme to win the 100m in 9.78, wind assisted.
The Commonwealth Games champion then jetted into the country for the Kip Keino Classic where he also shone on home soil with a world-leading time of 9.84 before embarking on his Diamond League campaign.
He opened his campaign at the Diamond League Meeting in Rabat, Morocco where he finished third. He then went to the Meetings in Florence, Italy, and Paris, France, and managed to finish second in both.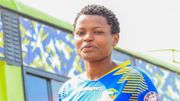 Former Ulinzi Starlets player Mukalo determined to shine in CAF Women's Champions League qualifiers.
He jetted back to the country for the National Championships and World Championships National Trials where he stamped authority and was in a class of his own in both events as he won dominantly.
After the two events, Omanyala went for the Diamond League Meeting in Monaco where he made history by becoming the first Kenyan to win the 100m at a Diamond League Meeting.
His next port of call is at the World Championships where he intends to carry the day and become the first African to win a medal on the global stage.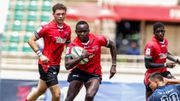 Chipu will be seeking to make ammends for their demolition at the hands of Zimbabwe in the Barthes Trophy when they face each other in the World u20 fifth place playoff.