The javelin star is keeping fingers crossed that the Paris Games will yield success after his failed attempt in Tokyo
The 2015 world champion Julius Yego will be hoping to raise Kenya's country flag high as he makes his fourth appearance at the Olympics come next year.
Yego made his debut at the Olympics during the 2012 London Games where he finished 11th overall after throwing 77.15m.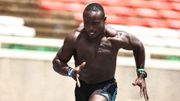 The four-time Olympic champion has high confidence in Africa's fastest man ahead of the World Championships but thinks his biggest strength could also be his main undoing
The 2019 African champion then competed at the 2016 Rio Olympics where he won a silver medal after throwing 88.24m. He then went for the delayed 2020 Tokyo Olympics, not in his best shape, and failed to proceed to the final of the event after throwing 77.34 in the qualifiers.
In a post on his Twitter page, he said: "What an honour to appear at the Olympics next year for me! I'm looking forward to making four caps for Kenya as a field athlete."
The 34-year-old will be hoping to make a comeback after battling a series of groin and ankle injuries that have been a threat to his form. He was at last year's World Championships in Eugene, Oregon but failed to impress after throwing 79.60m in the qualifiers.
He then went to the Commonwealth Games and fought hard to secure a third-place finish after throwing 85.70m.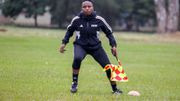 Mary Njoroge has finally been slotted for her first assignment at the ongoing global tournament in Australia New Zealand
He opened his 2023 season with a disappointing throw at the Diamond League Meeting in Doha, Qatar before jetting into the country for the Kip Keino Classic where he finished fifth.
Yego then proceeded to the Kenya Police Championships and National Championships where he reigned supreme after throwing 76.49m and 81.84m respectively. At the World Championships National trials, Yego managed to throw 78.43m.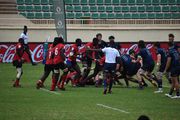 Chipu recorded their first win of the tournament against Hong Kong China to seal third in their group and secure fifth place playoff place.
He will be headed to the World Championships in Budapest, Hungary where he hopes to make a statement as he prepares for the Olympic Games.